Please create an account to view this recorded webinar.
Create an account
Creating an account is easy. Click the button below to fill out the registration form. Your request will be reviewed and an email confirming your account will be sent within one business day.
Create an Account
Login to your account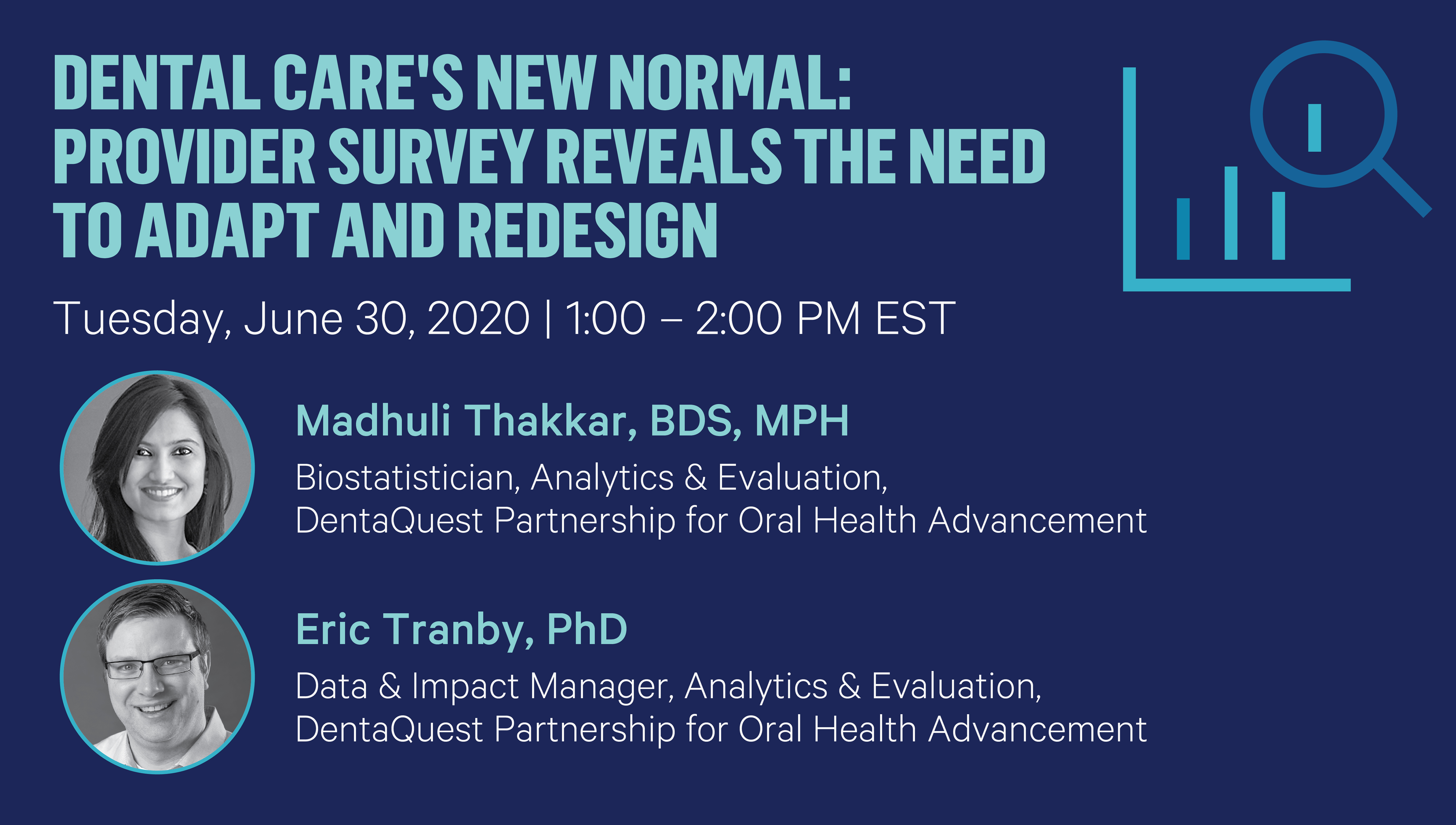 Date: Tuesday, June 30, 2020 - 01:00pm EST / Duration: 1 hour / CE Credits: 1
PowerPoint Slide Download:
The COVID-19 pandemic has fundamentally altered and disrupted the dental industry. To understand how dental practices are faring during COVID-19, the DentaQuest Partnership for Oral Health Advancement developed and disseminated a national survey to all DentaQuest participating providers and practices. In this webinar, we will share the outcomes from the survey and provide a detailed analysis of the data.  
Learning Objectives:
Understand the impact of COVID-19 on changes in the dental workforce and in the practice of dentistry
Understand attitudes towards long-term changes in dental practice due to COVID-19
Presenters:
Eric Tranby, PhD, Data & Impact Manager, Analytics & Evaluation, DentaQuest Partnership for Oral Health Advancement
Madhuli Thakkar, BDS, MPH, Biostatistician, Analytics & Evaluation, DentaQuest Partnership for Oral Health Advancement