Please create an account to view this recorded webinar.
Create an account
Creating an account is easy. Click the button below to fill out the registration form. Your request will be reviewed and an email confirming your account will be sent within one business day.
Create an Account
Login to your account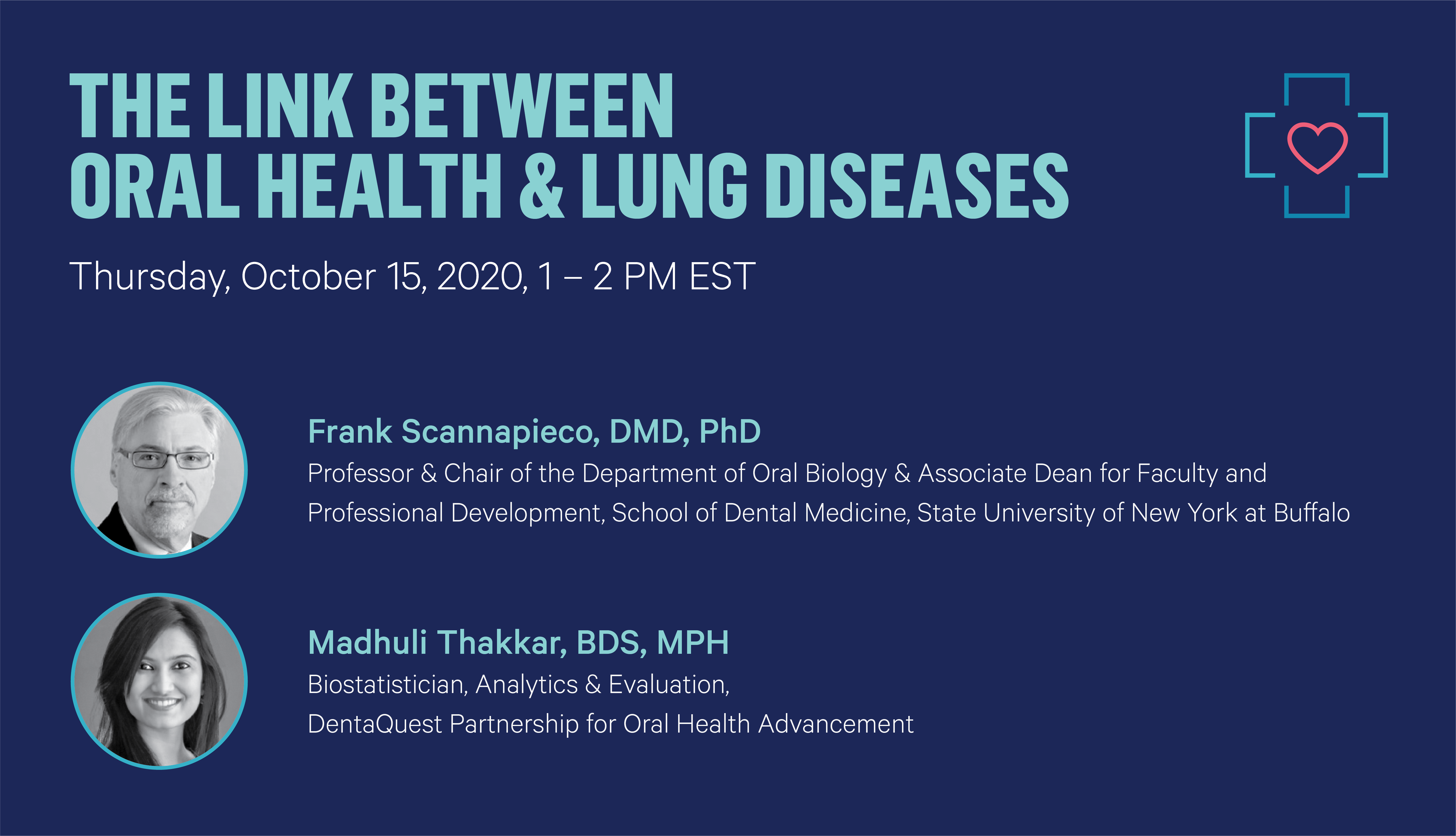 Date: Thursday, October 15, 2020 - 01:00pm EST / Duration: 1 hour / CE Credits: 1
PowerPoint Slide Download:
Poor oral health can contribute to several respiratory diseases especially among patients on mechanical ventilation. Research has shown that oral bacteria can be aspirated into the lower airways and lead to acute respiratory infection. This webinar will address the association between oral health and lung diseases.
Presenters:
Frank Scannapieco, DMD, PhD, Professor & Chair of the Department of Oral Biology & Associate Dean for Faculty and Professional Development, School of Dental Medicine, State University of New York at Buffalo
Madhuli Thakkar, BDS, MPH Biostatistician, Analytics & Evaluation, DentaQuest for Partnership for Oral Health Advancement
Learning objectives:
Review the history of the connections between the mouth and lung with respect to pneumonia, chronic obstructive pulmonary disease (COPD) and asthma.
Learn what unanswered questions remain concerning this connection.
Understand the intersection of ventilator-associated pneumonia, COVID-19, oral health and equity.
Recording will be made available.
Sign up to receive our newsletter to get more information on future webinars.