Please create an account to view this recorded webinar.
Create an account
Creating an account is easy. Click the button below to fill out the registration form. Your request will be reviewed and an email confirming your account will be sent within one business day.
Create an Account
Login to your account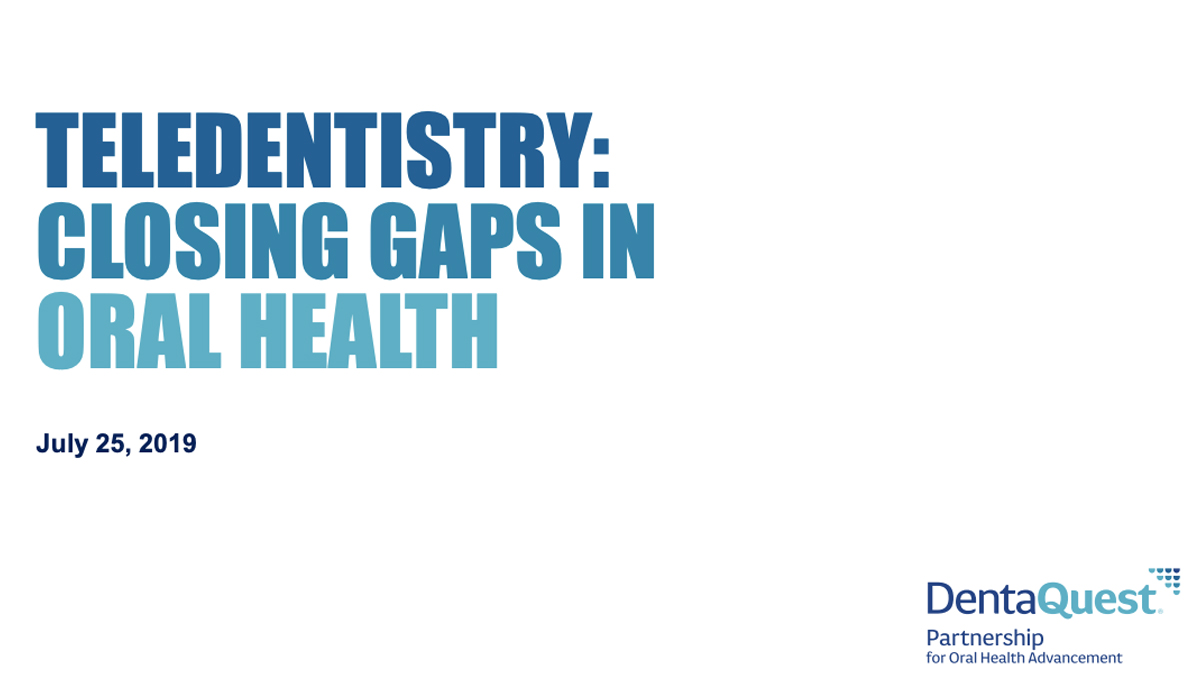 Date: Thursday, July 25, 2019 - 02:00pm ET /
PowerPoint Slide Download:
This webinar explores the ability of teledentistry to close gaps in oral health by increasing access and facilitating person-centered care. A panel of presenters provide an overview of their teledentistry models and share both challenges and successes.
Learning Objectives
After this webinar participants will be able to:
Recognize teledentistry as a means of increasing access and facilitating person-centered care,
Identify components of different teledentistry models that might be successful in their respective state, and
Describe policy issues that would have to be addressed in some states to take advantage of the benefits of teledentistry.
Presenters:
Paul Glassman, DDS, MA, MBA, Assistant Dean for Research at the College of Dental Medicine at California Northstate University and Professor Emeritus at the University of the Pacific, Arthur A. Dugoni, School of Dentistry in San Francisco
William Bailey, DDS, MPH, Delta Dental Endowed Chair in Early Childhood Caries Prevention and the Director of the Center for Oral Disease Prevention and Population Health Research, University of Colorado School of Dental Medicine
Sharity Ludwig, EPDH, MS, Director of Clinical Innovations, Advantage Dental from DentaQuest