Please create an account to view this recorded webinar.
Create an account
Creating an account is easy. Click the button below to fill out the registration form. Your request will be reviewed and an email confirming your account will be sent within one business day.
Login to your account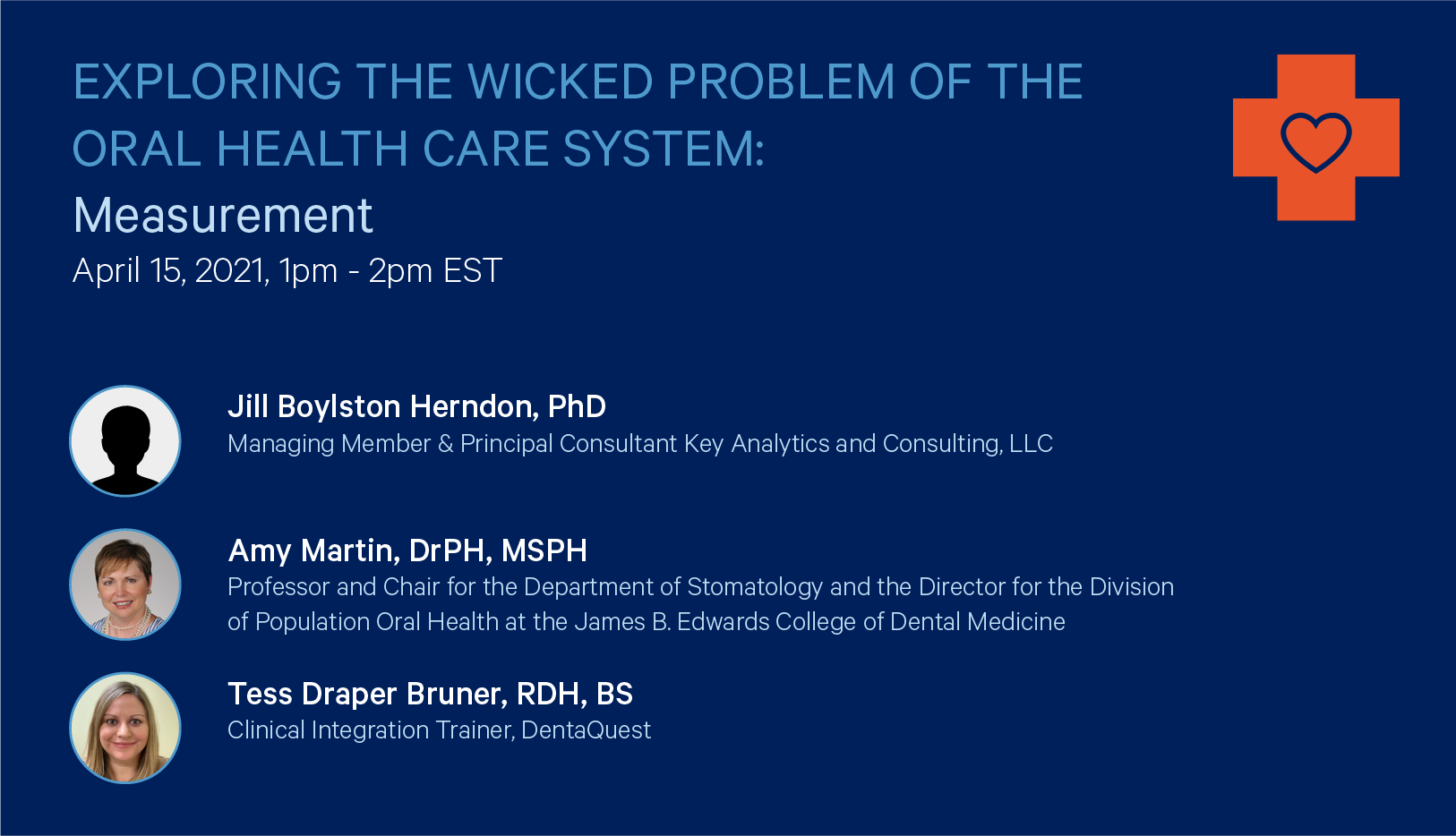 Description
Improving the oral health care system is a wicked problem. During the fourth installment in our series of webinars, we'll detail what makes our current systems a wicked problem and explore efforts being made to reach a future state of oral health care that is equitable and value based with a focus on measurement. Content and panelists spotlighted during this webinar series are featured within a recent special issue of the Journal of Public Health Dentistry focusing on value-based oral health care.
Learning Objectives:
Understand the role of measurement as it relates to value-based oral health care
Understand the value of preventive care from a measurement perspective
Learn about the role of measurement and how it is vital to improving the oral health care system
Moderator:
Rebekah Mathews, MPA, Director of Value-based Care, CareQuest Institute for Oral Health Advancement
Presenters:
Jill Boylston Herndon, PhD, Managing Member & Principal Consultant Key Analytics and Consulting, LLC
Amy Martin, DrPH, MSPH, Professor and Chair for the Department of Stomatology and the Director for the Division of Population Oral Health at the James B. Edwards College of Dental Medicine
Tess Draper Bruner, RDH, BS, Clinical Integration Trainer, DentaQuest