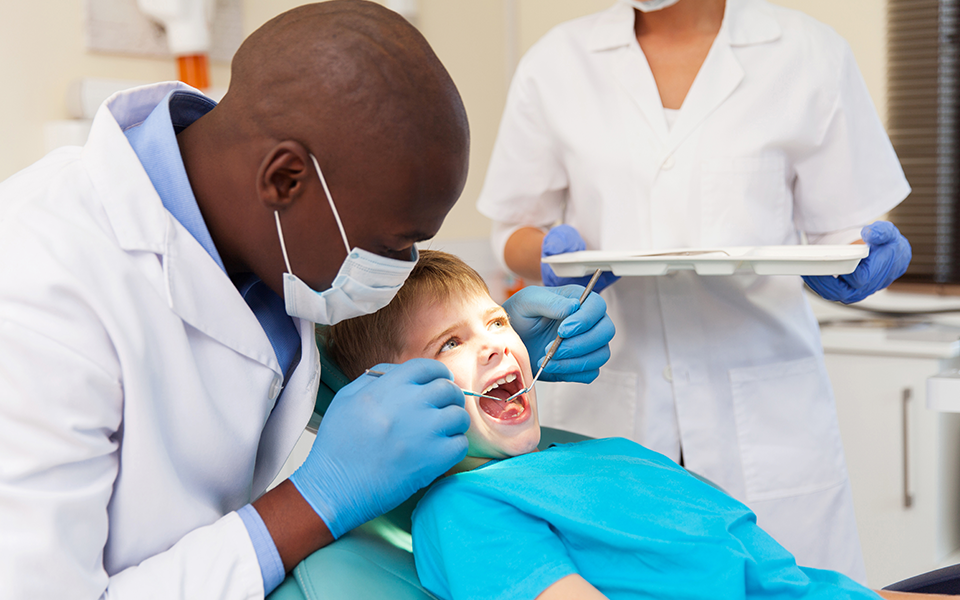 For more than two centuries dentists have practiced in a fee-for-service (FFS) reimbursement environment — that is, dentists get paid for the procedures they perform. Workflow, care delivery, business plan, staffing, documentation, health information technology, policies and procedures, and communication have all been designed and implemented around a care and financing model that emphasizes volume over value. Put another way, oral health care providers are rewarded for performing more — and more complex — procedures, not for delivering good oral health outcomes.

The transition to value-based care (VBC) has the potential to change all of that.

In recent years, in both medicine and dentistry, there has been a push to transition to a model that rewards the quality of outcomes, not the quantity of services. This approach incentivizes prevention and personalization in dental care.

The advantages of value-based care are clear: less waste, lower costs, and, most importantly, better oral health for patients. Getting to that reality, however, will take innovation, persistence, and a redesigned oral health care system.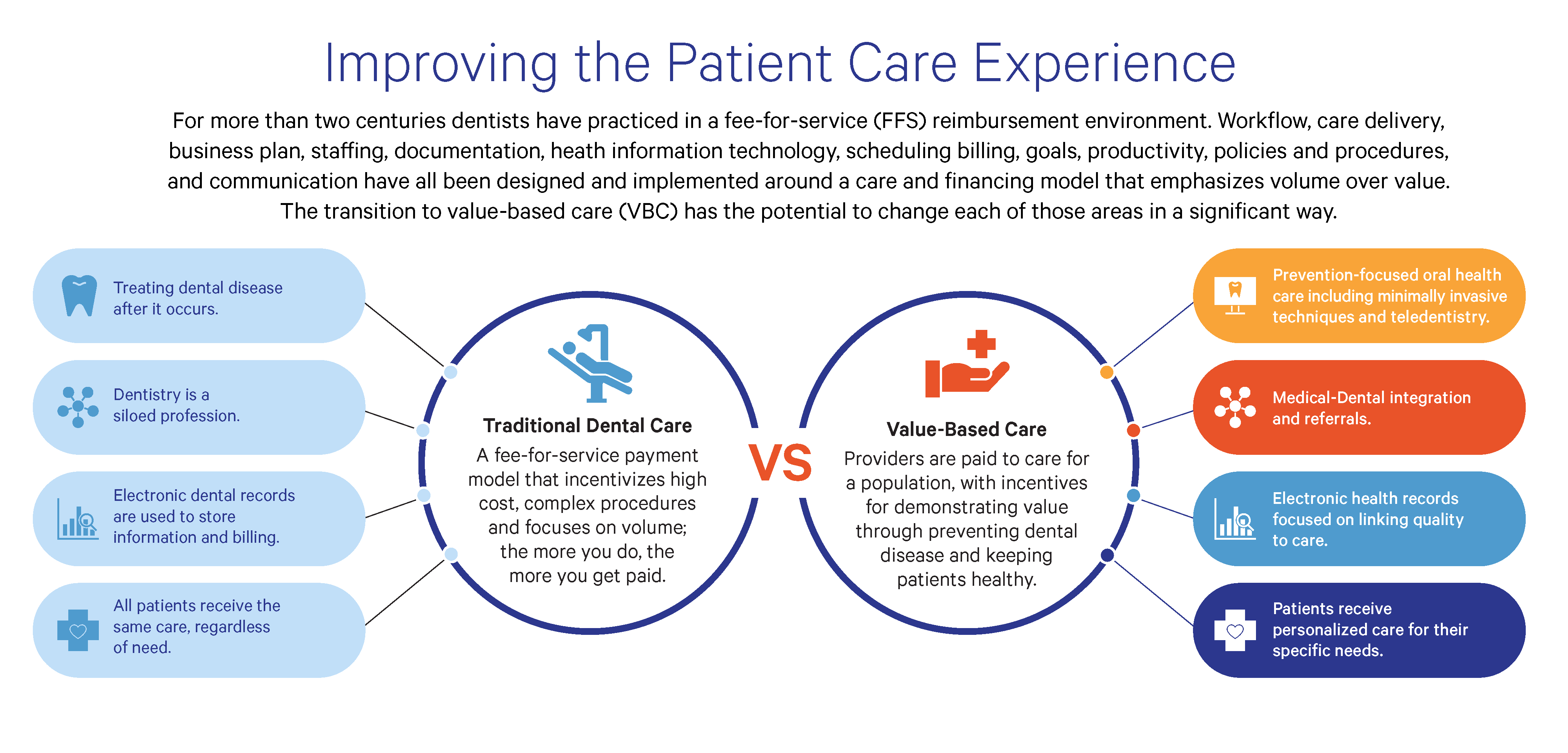 Moving Toward a Value-Based Model
Value-based care is a model designed to align the system of care, the person, the provider, and the community to achieve better health outcomes at lower costs. Successful designs are prevention-focused, minimally invasive, person-centered, and risk-based to ensure an equitable distribution of resources.
To create those designs and expand value-based care, we need to embrace alternative payment models (APMs). In a value-based payment environment, providers are paid to care for a population with incentives for demonstrating value. This means preventing dental disease and keeping patients healthy rather than relying on a payment model that prioritizes volume of services provided. This payment model is also beneficial because prospective payments can ensure a steady revenue stream for the patient base even if there are fluctuations in care pathways driven by risk status or by disruptions to practice operations.
According to a recent CareQuest Institute of Oral Health research report, both Medicaid and Medicare are increasingly using APMs, and private insurers are beginning to use them as well. APMs increased from 27% of all dental claims in 2013 to 33% in 2017. This shift will likely accelerate because, in September 2020, the Centers for Medicare & Medicaid Services (CMS) sent a letter to state Medicaid directors that included guidance on how to advance value-based care across their health care systems. However, overall progress toward value-based payment in dentistry is expected to occur gradually, since most dental care is not covered by government insurance.
Value-Based Care Is Still New to Many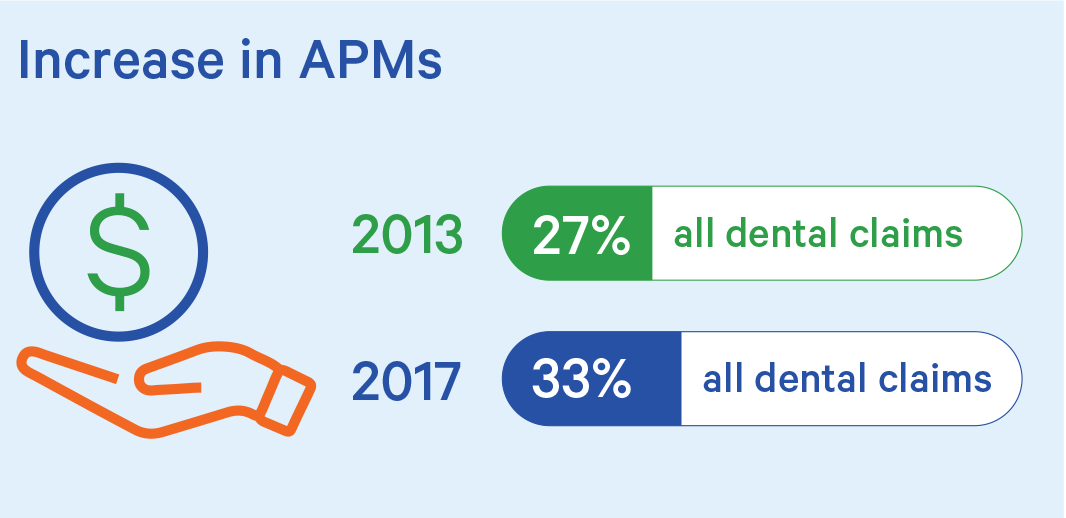 Implementing value-based care and APMs in dentistry involves a significant transformation in care delivery and financial management. According to a recent CareQuest Institute survey from August 2020, more than half (51%) of responding providers had never heard of APMs in dentistry. Clearly, education and outreach will play a critical role in adoption.
In addition, we need further testing and piloting of value-based care models in dentistry. To adopt value-based care, dental practices will need certain elements, such as appropriate technology infrastructure, reporting and analytics, and methods to predict utilization and costs.
Federally Qualified Health Centers (FQHCs) may lead the way toward transformation. FQHCs offer care to more than 28 million patients annually, many of whom are uninsured, living in poverty and located in rural areas. According to a recent CareQuest Institute white paper, FQHCs have been at the forefront of shifting away from fragmented dental care provision and toward an integrated model of care. FQHCs have the technology to facilitate holistic health care, with infrastructures that are more likely to support interoperability between medical and dental records. Furthermore, increased use of telehealth technology positions FQHCs to coordinate care across health disciplines.
To help gauge your readiness for the transition to value-based care, the CareQuest Institute has created a readiness assessment that will evaluate your organization. Upon completion of the readiness assessment, you will receive a customized competency development guide. The guide contains resources and additional information to help you and your organization make the transition to value-based care.​
See all Value-Based Care Resources
Access white papers, reports, webinars, and other resources on this topic.