Medical-Dental Integration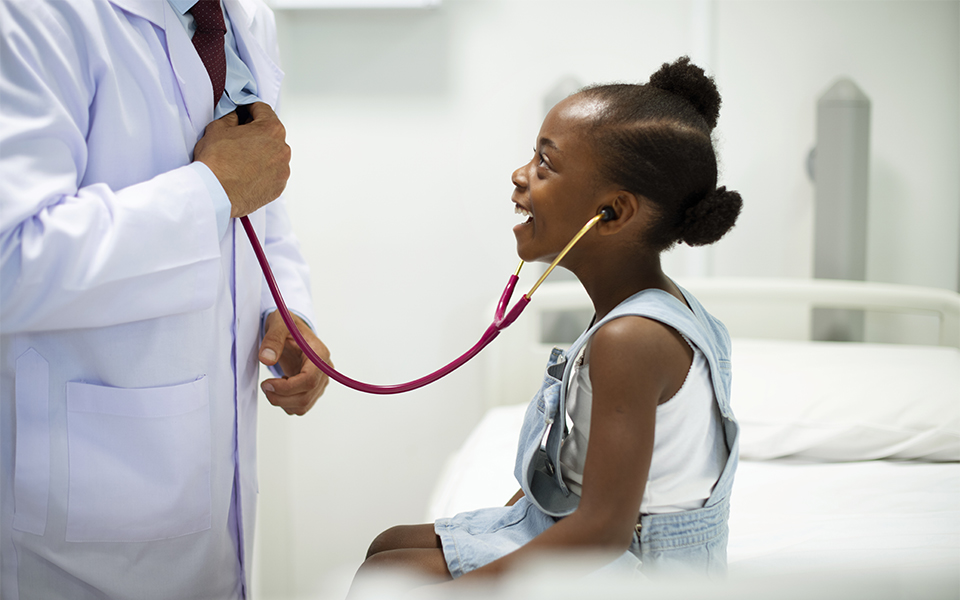 The links between oral health and overall health — between the mouth and the body — are increasingly clear. And to treat the whole person, our health system needs to recognize these connections and bridge the silos between medical care and dental care.
One way to build that bridge: medical-dental integration. Also known as interprofessional practice (IPP), medical-dental integration is an approach to care that integrates and coordinates dental medicine into primary care and behavioral health. It is a model of care that puts the patient at the center and encourages providers to come up with comprehensive care plans for the whole person.
Connecting Oral and Overall Health
Oral health problems can contribute to a variety of other health problems. For example, as illustrated in a visual report from the CareQuest Institute for Oral Health, putting off dental care during early adulthood is linked to higher risk of high blood pressure. Additionally, gum disease is associated with difficulty managing diabetes, risk of developing Alzheimer's disease, and, among pregnant women, pregnancy complications, preterm births, and low birthweight babies.
Good oral health practices and preventive dental care can also benefit overall health. To take just one recent example, research found that patients with ventilator-associated pneumonia (VAP) who engaged in regular toothbrushing spent significantly less time on mechanical ventilation than other patients with VAP.
Despite this growing understanding of these interconnections, oral health care often remains siloed from the rest of the health care system. This separation means that oral health care can be even harder for Americans to access than general health care, and that it is difficult for providers to share relevant information across the dental-medical divide.
The chasm in connected care also leads to higher costs. In addition to the $520 million Medicare spends annually on dental emergency department visits, the exacerbation of other conditions means increased expenditures in other areas of health care, as well.
The Promise of Medical-Dental Integration
Both medical and dental practices have become more attuned to the importance of the links between oral health and overall health, and have made strides in developing programs and services that integrate medicine and dentistry.
For example, many community health programs and Federally Qualified Health Centers (FQHCs) are already working toward medical-dental integration. These collaborative approaches educate patients about the connections between oral health and overall well-being, promoting healthy behaviors and prevention strategies.
Meanwhile, the integration of physical health services within dental offices has been an area of growth in recent years, with dentists providing critical services such as screenings for chronic diseases like diabetes, high blood pressure, and cholesterol. These services have been shown to provide substantial cost savings to health systems as well as benefits to patients.
Medical-dental integration has also been an important strategy for increasing access to care for vulnerable populations for many years. The COVID-19 pandemic, which has disproportionately affected lower-income Americans and communities of color, has made that strategy even more important. More than ever before, there is a need for integration of oral health into other health disciplines. As patients visit their primary care office for medical treatment, for example, there's an opportunity for primary care providers to address oral health by assessing oral health risk and reinforcing at-home care messaging, creating an access point for patients who might not otherwise not seek dental care.
Examples of Medical-Dental Integration
Medical-dental integration continues to gain traction. In 2020, the Centers for Disease Control and Prevention (CDC) announced a Medical-Dental Integration Partnership that will yield a national framework for the innovative care model. This framework will outline opportunities to integrate medical and dental services in different health care and public health settings to support populations with unmet oral health needs and associated chronic diseases.
Other examples of progress include:
Medical Oral Expanded Care, or MORE Care, is an initiative of CareQuest Institute that engages primary care practices across the country to integrate oral health competencies and capabilities into primary care offices while building patient-centered referral networks with local dental providers. In the program's first several years, rural areas in Pennsylvania, Colorado and South Carolina invested in integration as part of long-term pilot programs. More recently, MORE Care has been working with urban and suburban communities toward the same goals.
National Oral Health Innovation and Integration Network (NOHIIN) is leading a national movement to empower Primary Care Associations (PCAs) and safety-net providers to champion oral health as an essential component of overall health. Since 2015, the number of patients receiving dental services at FQHCs has grown by 18%. Through participation in NOHIIN, PCAs across the country are collaborating to share best practices and lessons learned, and to leverage resources surrounding the integration of oral health into medical care.
There are challenges to medical-dental integration, to be sure, including the lack of interoperability between medical and dental practices. But as the connections between oral health and overall health continue to surface and the move toward person-centered care accelerates, medical-dental integration has the opportunity to play an important role to play in the future of health care delivery.