Enter your email to receive the CareQuest newsletter:
Care Coordination & Interoperability
Care coordination is essential to providing patients with the best possible care. Effective care coordination, in turn, requires interoperability of health information. The oral health industry has room to improve in both areas.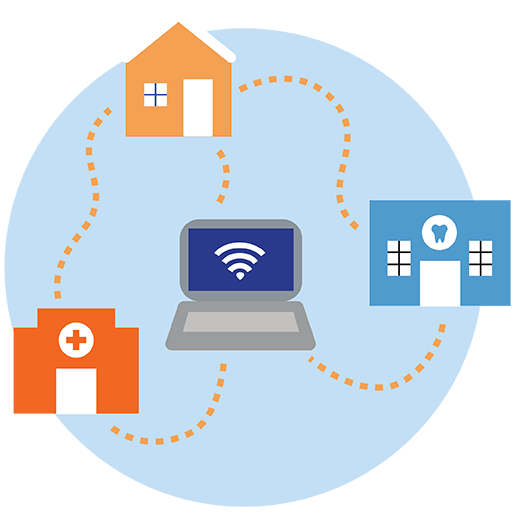 Right Care, Right Place, Right Time
Care coordination best practices involve ensuring that all providers caring for a given patient have access to the same information and can communicate seamlessly with one another. That coordination is critical to providing the right care, in the right place, at the right time. Interoperability in health care helps make that possible — it is the capacity for different devices and information systems to access, exchange, integrate, and use data in a coordinated manner.

An interoperable health information technology (IT) system should support several functions:
Real-time case reporting and data surveillance
Data aggregation for research, which can improve clinical guidelines and practices
Facilitation of clinical and administrative data integration, which can enhance transparency and enable value-based payment
The oral health system is behind the medical system when it comes to sharing information electronically. One of the major limitations for information exchange standards in dentistry is the limited use and slow adoption of electronic health records by the industry. In fact, it wasn't until about 2017 that more than half of dentists utilized electronic health records in practice. Dentistry is now in a position of playing catch up and trying to integrate into the medical system.
Breaking Down Silos
A care coordination system between dentistry and other health disciplines is essential, but getting that coordination right is complex and challenging. It involves communication and information exchange by providers, payors, patients, and systems to help guide the delivery of safe care.
"Information silos" within medicine and dentistry limit the abilities of oral health providers to address whole-person care across the lifespan. Bridging these gaps is especially important because of the growing understanding of the links between dental health and overall health. In order to effectively care for the whole person, dental professionals must be able to communicate and coordinate with their peers in other health disciplines.
Dental Data Exchange Project
As part of the Dental Data Exchange Project, CareQuest Institute helped develop the first implementation guides to bridge the communication gap between primary care and oral health care. National partners and thought leaders collaborated on the guides, which include critical information for electronic dental health information (EHI) coordination.
These new publications, formally known as the HL7® CDA® R2 Implementation Guide: Dental Data Exchange, Release 1, STU 1 - US Realm and the HL7 FHIR® Implementation Guide: Dental Data Exchange, Release 1 - US Realm, are designed to facilitate care coordination and create best practices for electronic exchange of patient data between dental and medical professionals — something that has been, at best, clunky, and, at worst, nonexistent.

These standards and publications provide a framework for the sharing of electronic health information between software applications, with the overarching goal of making sure that the right people get the right information at the right time to provide the best care possible. To create the materials, industry leaders and stakeholders worked together to provide guidance and best practices for referrals and consults, which were then developed into technical standards and corresponding implementation guides.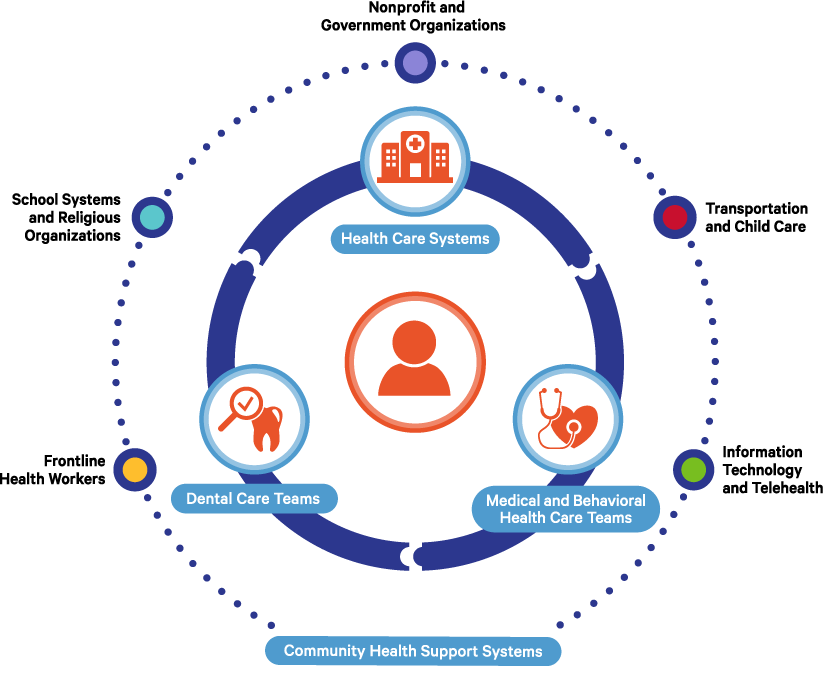 Improving Coordination and Interoperability
CareQuest Institute is working with innovators and leading health care organizations — through initiatives such as MORE Care and COrHT — to identify emerging technologies that will advance care coordination. The Institute is also seeking partnerships with state organizations who wish to explore additional opportunities for health data exchange to improve population health and quality measurement. The goal of this care coordination and interoperability work is to develop strategies and evidence to improve the clinical application of oral health care coordination.