Care Coordination and
Interoperability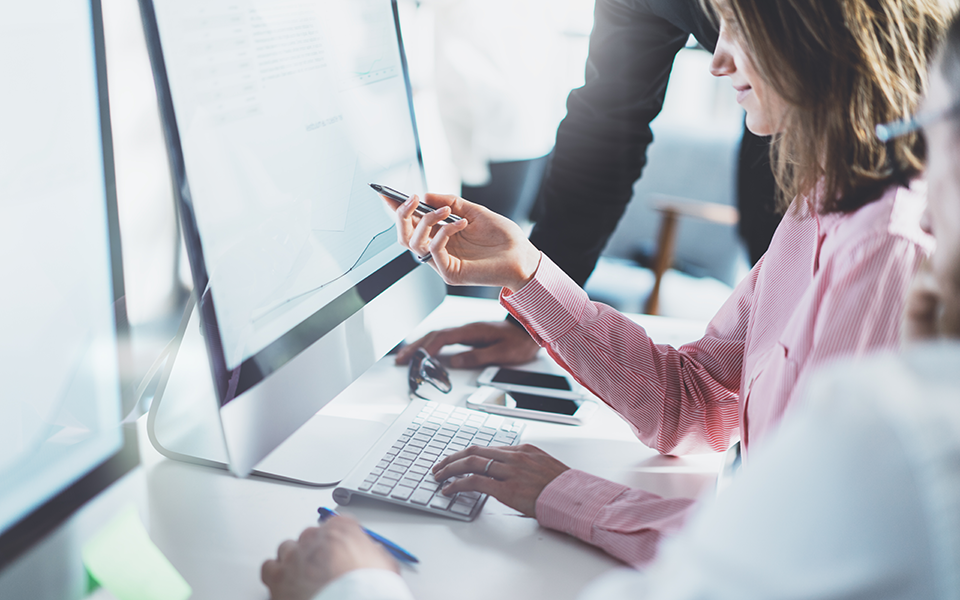 Care coordination is essential to providing patients with the best possible care — the right care, at the right time, in the right place. This involves ensuring that all providers caring for a given patient have access to the same information and can communicate seamlessly with one another.
Effective care coordination, in turn, requires interoperability of health information. What is interoperability? It is the capacity for different information systems, devices, and systems to access, exchange, integrate, and use data in a coordinated manner.
An interoperable health information technology (IT) system should support several core functions:
Real-time case reporting and data surveillance
Data aggregation for research, which can improve clinical guidelines and practices
Facilitation of clinical and administrative data integration, which can enhance transparency and enable value-based payment
Missing Connections in Oral Health Care
Like its slow uptake with new models of payment and care, the oral health system lags behind the medical system when it comes to sharing information electronically. Care coordination and interoperability are far from perfect in health care, but it's important to include dental data in those innovations and discussions as they continue in the coming years.
Why the gap?
Communication and coordination between oral health care and other health disciplines has long been lacking. And these "information silos" limit oral health providers' abilities to address whole-person care across the lifespan. Bridging these gaps is especially important because of the growing understanding of the links between dental health and overall health. In order to effectively care for the whole person, dental professionals must be able to communicate and coordinate with their peers in other health disciplines.
Improving Coordination Inside and Outside of Oral Health
CareQuest Institute is working with innovators and leading health care organizations to develop and test oral health measures and outcomes, through advancements in data capture and reporting. By partnering with leading health IT stakeholders, state and regional health information exchanges, and health systems throughout the nation, we are committed to identifying emerging technologies that will advance care coordination.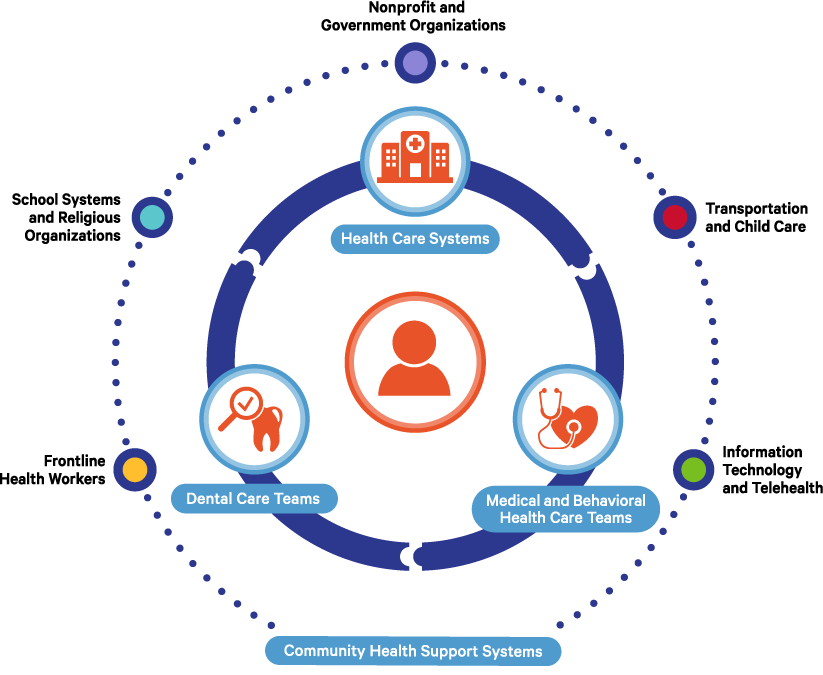 For example, there is currently no standard for the exchange of discrete dental observations between dental providers. While some dental electronic health records (EHRs) have implemented the Clinical Document Architecture (CDA®) for data exchange, it was built primarily for medical care, and does not include the structured data elements necessary for use by dental providers.

There are also severe limitations to sharing dental information between the medical and dental community. Providers are limited to using paper or attaching PDF documents to a secure email and sharing directly.
In response, CareQuest Institute is working with national partners and the Dental Summary Exchange Project to develop electronic exchange standards for dental and medical information exchange. This approach will involve using CDA®-based templates and Fast Healthcare Interoperability Resources (FHIR®)-based profiles. The adoption of these standards by EHRs will allow for the exchange of critical dental health information and improve communication. Creation of a dual electronic exchange in both FHIR and CDA will provide greater flexibility for exchanging key information.
With an eye toward the future, CareQuest Institute is participating in the development of HL7® implementation guides that will specify standards for exchanging information between dentists and other dental providers, as well as between medical and dental providers.


Virtual Convening: November 29
Panelists discussed activities, goals, and strategies aimed at incorporating dental health information into state health information technology roadmaps, health information exchanges (HIEs), and quality measurement.

Implementation Guides
As part of the Dental Data Exchange Project, CareQuest Institute helped develop the first implementation guides to help bridge the communication gap between primary care and oral health care.
Patient Cases
These cases illustrate how individuals may interact with the health care system, demonstrate communication between providers, and highlight the importance of oral health information exchange.
Contact Us
Questions about our care coordination or interoperability work? Contact our team.