Enter your email to receive the CareQuest newsletter:
Minimally Invasive Care
Minimally invasive care (MIC) in dentistry is focused on preventing and healing tooth decay without removing any tooth structures. MIC includes prevention, counseling, and painless treatments, such as fluorides, antimicrobials, diagnostic solutions, and therapeutic fillings and sealants that are brushed onto teeth.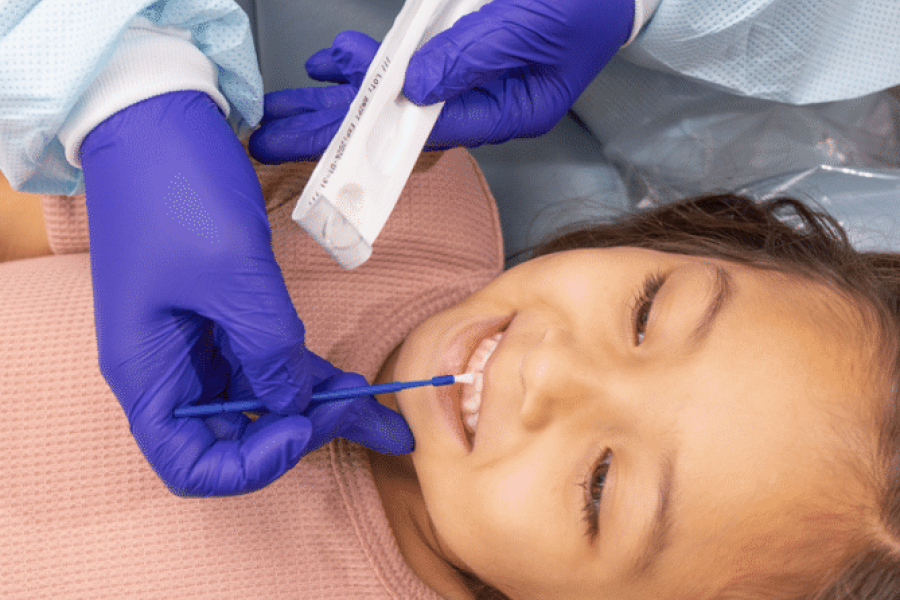 What Are the Advantages of Minimally Invasive Care?
MIC has many benefits, especially for patients, as it includes simple treatment options that can reduce anxiety and result in better long-term outcomes. MIC treatments, which are often less expensive, include diagnostic solutions, fluorides, antimicrobials, regeneratives, and therapeutic fillings and sealants. For patients, these options are far more desirable and accessible than expensive and painful needles, drills, and extractions. Minimally invasive options can also help patients (and providers) avoid the cycle of repairs that are often needed with other restorative work.
And MIC can be delivered by others on the care team, including dental hygienists, dental therapists, and dental assistants, which can expand access for patients in rural areas.
The Non-Invasive Caries Therapy Guide
The Guide is an illustrated manual on diagnostics, preventives, and therapeutics to fight dental caries without removing any tooth structure. It includes step-by-step instructions and tips on how to:
Differentiate active vs. arrested caries lesions
Apply silver diamine fluoride, self-assembling peptide P11-4, and more
Perform the Hall Technique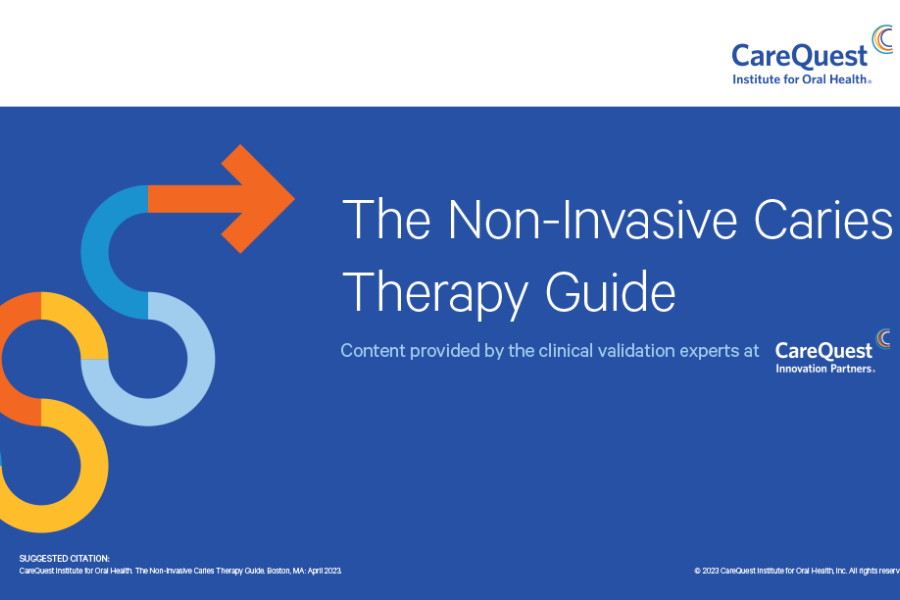 Types of Minimally Invasive Care
CPT Code for Medical Professionals to Apply Silver Diamine Fluoride
The addition of a new code for the application of silver diamine fluoride (SDF) by medical professionals to arrest cavities is a major milestone in advancing an integrated approach to oral health inequities.
CareQuest Institute, in partnership with several leading oral health and medical organizations, championed the code and submitted it for approval. Myechia Minter-Jordan, MD, MBA, president and CEO of CareQuest Institute, supported it with the AMA. "The inclusion of a new CPT code for physicians to offer critical non-invasive therapeutic oral health care to their patients is a key step toward a more accessible, equitable, and integrated health system that meets the needs of everyone," Minter-Jordan said.
Applied Learning: Hygienist Puts Brush-On Education to Use
Trinity Cleveland, RDH, was volunteering at the Arizona Dental Mission of Mercy (AZMOM), an annual two-day event that provides dental services to underserved populations. It was her ninth time helping at AZMOM.
This time, working in the dental hygiene section of the event was different for Cleveland. As in past years, she came with the same spirit of optimism and desire to help. And it certainly wasn't her first time treating patients with caries — Cleveland has seen countless cases as a dental hygienist.
But this was the first time she used silver diamine fluoride (SDF) as a treatment.