The path ahead needs champions of progress
Together, we are improving the oral health of all.
Take Action Today!
Tell Congress to strengthen Medicare by adding oral health coverage
Congress is working on significant legislation — including adding dental coverage to Medicare — that could improve the lives of millions of Americans. Take action today by sharing your voice.
New Case Study
Care Coordination in a Community Health Center
In order to effectively care for the whole person, dental professionals must be able to communicate and coordinate with their peers in other health disciplines.
New Research Brief
Dental Providers Offer a Key Access Point for COVID-19 Booster Shots
Dental providers can play an important role in administering both vaccines and booster shots.
Search all CareQuest Institute resources by topic area
Find webinars, online learning courses, training opportunities, publications, and more using our new search-by-topic tool.
Catalysts for change
We work with thought leaders, health care providers, patients, and local, state, and federal stakeholders, to accelerate oral health care transformation and create a system designed for everyone.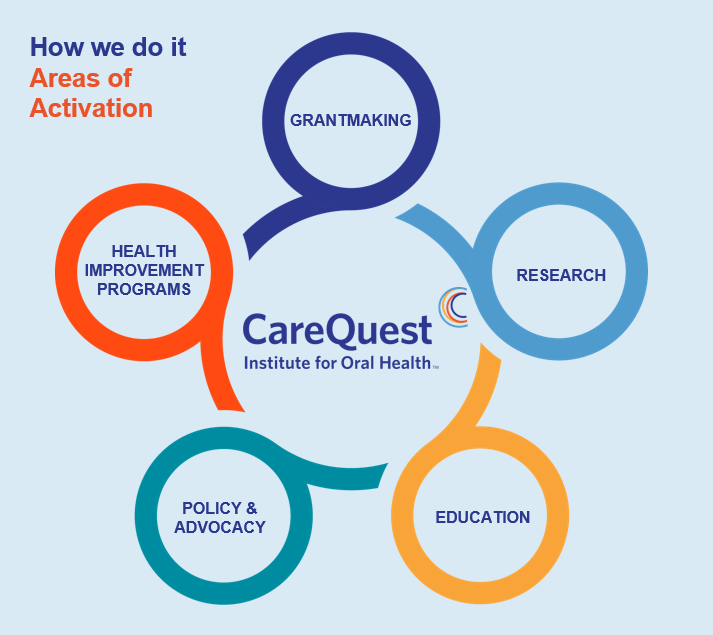 To drive meaningful change, we approach key oral health issues from a variety of perspectives and through a variety of tools.