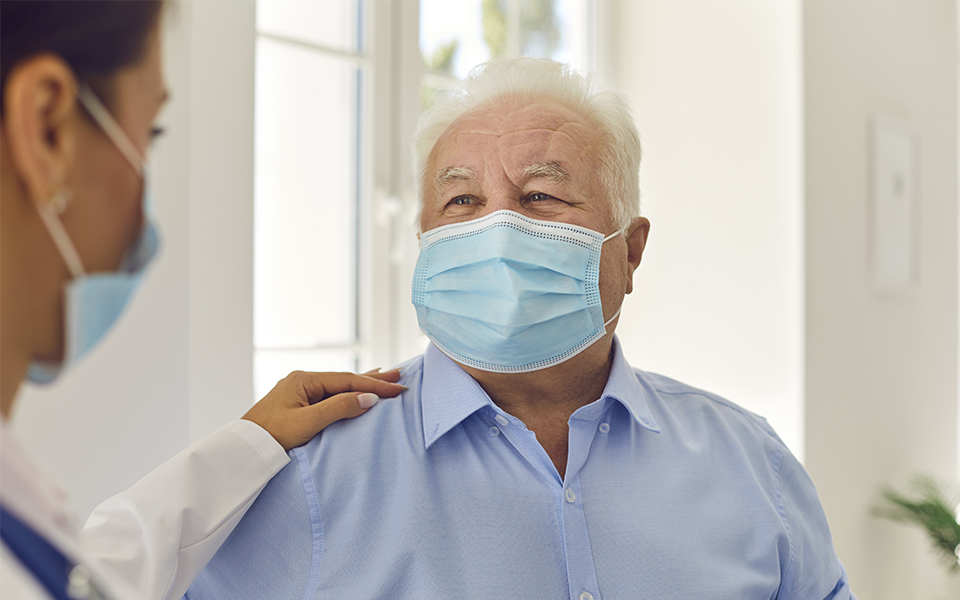 All adults need and deserve access to oral health care. Without access — without critical preventive care — oral health problems can develop and worsen, leading to overall health and social issues that can harm individuals. Poor oral health can elevate risks and complications for chronic conditions such as diabetes and heart disease and can contribute to costly acute care that strains our entire health care system.
One potential and powerful solution: We need to protect and expand adult dental benefits —within both Medicaid and Medicare.
The Underinsured and the Uninsured
Within Medicaid, comprehensive dental coverage is mandatory for children, but dental benefits for Medicaid-eligible adults are optional. And states have flexibility in how they interpret "benefits," often looking at them for potential cuts when budgets get tight. Not surprisingly then, Medicaid adult dental coverage varies tremendously across states.
As of 2020, only 18 states include comprehensive dental benefits in their Medicaid programs. Ten states cover dental care only for emergencies, and three do not provide any coverage at all.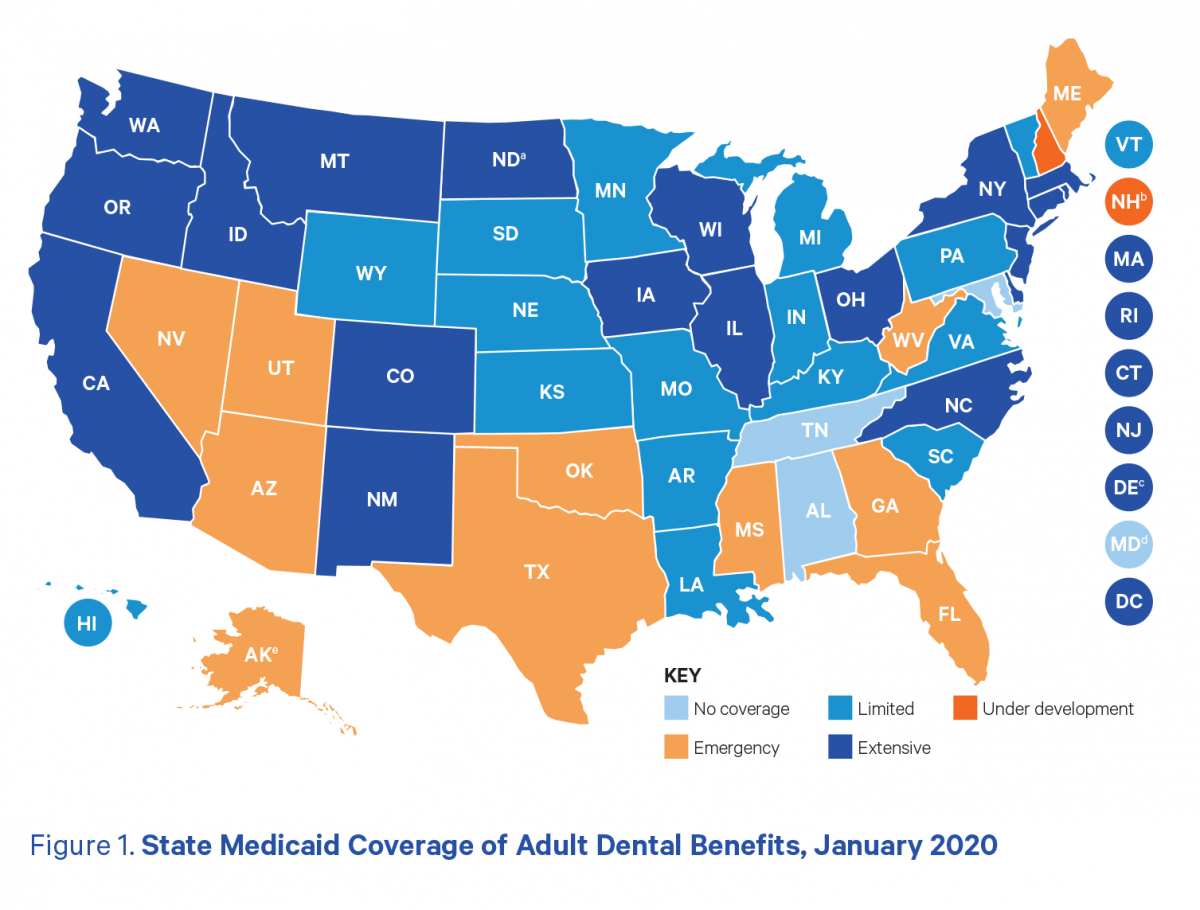 Medicare suffers from similar gaps: It does not mandate coverage for the treatment of dental disease, nor does it cover most dental care, procedures, or supplies. Some Medicare beneficiaries get access to dental coverage through other sources, such as Medicare Advantage plans, Medicaid, or private insurance, but benefits vary widely and are often limited when compared to other plans.
In fact, nearly half of Medicare beneficiaries, or 26 million people, do not have dental coverage as of 2021. That figure contributes to the more than 76 million Americans who lack dental coverage. And that number is growing, thanks to the COVID-19 pandemic, which has disproportionately affected the most vulnerable.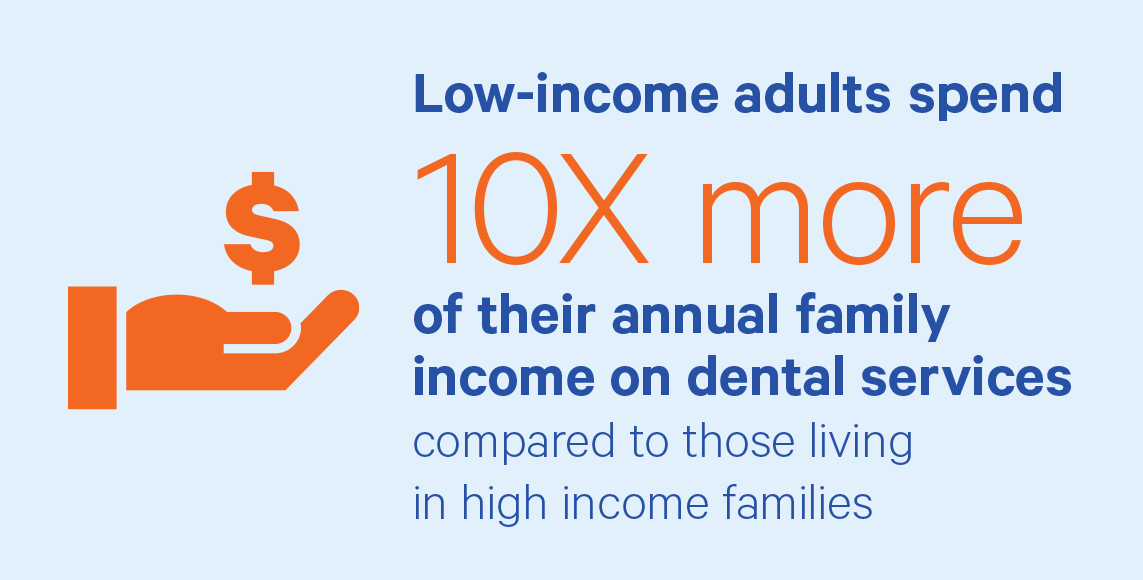 "Those in poverty spend 10 times more as a proportion of their family income on dental services compared to high-income families," says Julie Frantsve-Hawley, PhD, CAE, director of analytics and evaluation at CareQuest Institute for Oral Health. "They spend significantly more money on emergency treatments, instead of receiving regular preventive care."
The prevalence of health care inequities among communities of color, in addition to lower-income and rural populations, has become especially apparent during the pandemic. Recent CareQuest Institute research has found that:​


Costs to the System — and the Individual
Reducing preventable dental-related emergency department (ED) visits is especially important because adults without dental coverage or the ability to afford care often delay treatment until issues become severe or painful. These ED visits are significantly more expensive, costing an estimated $2.1 billion per year. And research indicates that nearly 79% of these visits could have been addressed in a dental office, which translates into potential savings of up to $1.7 billion per year.
The lack of preventive care also puts people at higher risk for other chronic health issues, as growing body of research shows that oral health is connected to overall health. Treating chronic conditions like asthma, heart disease, and diabetes, which can all be exacerbated by poor oral health, adds millions more in preventable health care costs to the system. Gum disease among pregnant women is associated with preterm births, low birthweight babies, and pregnancy complications. Studies have also suggested that dental problems can lead to increased risk of high blood pressure and dementia.
Veterans also lack the oral health coverage and access they need and deserve. According to CareQuest Institute research, compared to non-veterans, veterans have consistently higher rates of periodontitis, missing teeth, and filled teeth. Veterans are also more likely to have health conditions such as diabetes and hypertension that are associated with poor oral health and often lead to higher out-of-pocket costs for patients.
Although expanding dental coverage may cost more upfront, it will pay for itself several times over in the future.

Advocacy to Protect and Expand Benefits
Advocates have been working hard to expand adult dental benefits — and they've made progress. In 2019, at least 14 states implemented legislative or administrative changes to mandate more dental coverage. Nearly all states (47) and the District of Colombia offer some dental benefit to their adult Medicaid population. And 35, including D.C., cover non-emergency services.
Still, there are many obstacles facing the system and the ongoing pandemic, along with the resulting economic crisis, has introduced further challenges and uncertainty.
The lack of dental insurance coverage means adults continue to struggle to stay healthy, while states and the federal government continue to rack up avoidable costs. Providing — or expanding — adult dental coverage can help reduce costs for patients, providers and states and can lead to better overall health outcomes.