Enter your email to receive the CareQuest newsletter:
Philanthropy: Grants in Oral Health
We address complex and upstream drivers of oral health disparities by investing strategically and providing collaborative, capacity-building support that leads to healthier communities.
Our Cross-Cutting Strategies
We pursue investment opportunities that drive progress in these five areas:​​​
Health and Racial Equity
We fund initiatives that account for, contextualize, and address historic imbalances in power, representation, infrastructure, and outcomes within all systems.​
Social Determinants of Health
We provide grants to organizations working to advance structural changes that align care, community, and policies in a way that addresses social risk factors and enables oral health value-based care. ​
Community-Centered Measurement
We invest in community-centered data strategies that can influence policy and compel systems change.​
Learning and Capacity Building
We strengthen the ability of our partners to drive systemic change by funding multilateral learning efforts.​
Innovation in Oral Health
We support oral health care delivery innovations that reduce inequities and increase parity in access and outcomes.​
Our Oral Health Grant Funds
Advancing Equity Through Oral Health Fund
We are driving oral health transformation through grantmaking that supports efforts to dismantle unjust structures and systems that drive disparities across oral health, access to care, treatment, and outcomes. Our funding is structured around four funding areas that are critical to advancing health equity:
Drive Federal Oral Health Policy
Strengthen Community Voice and State Advocacy
Spread Learning Models to the Broader Safety Net
Support the Oral Health Progress and Equity Network (OPEN)
Emergent & Relief Fund
The health care system, including oral health, is not built to meet the needs of historically underserved communities. To this end, we have created the Emergent & Relief Fund to respond to pervasive and intersectional issues that impact underserved communities disproportionately across the country.
Through this grantmaking fund, CareQuest Institute seeks to support one or more of the following three strategic outcomes:
The development of innovative approaches to support the ongoing response by the oral health field to transform and meet the needs of consumers within, and beyond, the pandemic.

The ability of communities and partner organizations to provide immediate relief due to unforeseen circumstances (i.e. community displacement due to a natural disaster).

The response to urgent and unexpected clinical issues that impact the direct access to care, particularly for historically marginalized communities
All grants, whether to a local, state, or national partner, should demonstrate intent toward responding to the needs of historically marginalized communities. Like the Advancing Equity Through Oral Health fund, CareQuest Institute is interested in content that demonstrates intent and work related to the five cross-cutting dimensions (Health and Racial Equity, Social Determinants of Health and Oral Health, Community-Centered Measurement, Learning and Capacity Building, and Innovation in Oral Health).
CareQuest Institute does not make grants directly to individuals and does not support capital expenses, operating expenses, direct service, mobile vans, or payments for procedures. Applicants must have 501(c)3 nonprofit status.
Looking to apply for a CareQuest Institute grant?
Learn more about the two-phase grant application process and explore current and past grants.
Our Impact
Explore the CareQuest Institute Impact Report 2022 to find videos, stories, and statistics about how we're improving the oral health system through our collaborative work in grantmaking, research, health improvement, policy and advocacy, and education.
The Latest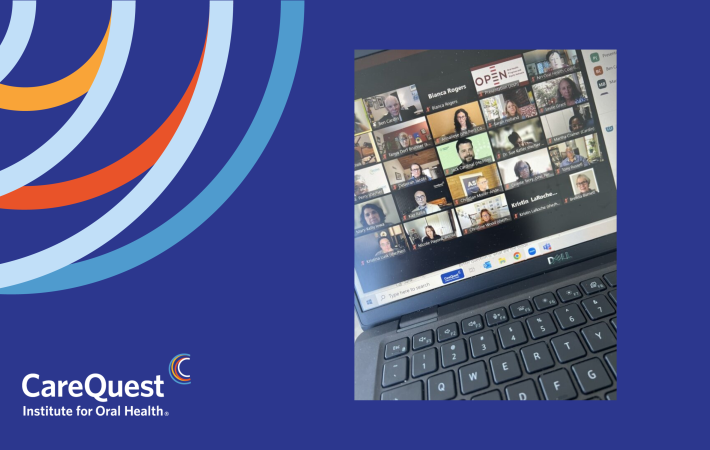 Blog Post
Advocacy in Action: How OPEN's Virtual Hill Day Is Catalyzing Congressional Change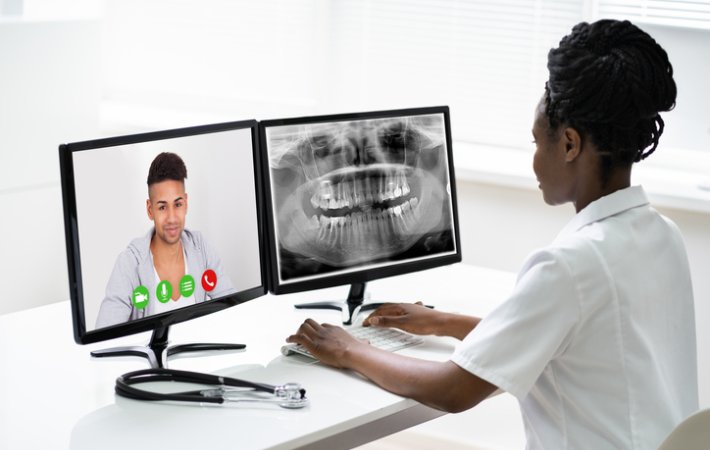 Toolkit
Teledentistry Regulation and Policy Guidance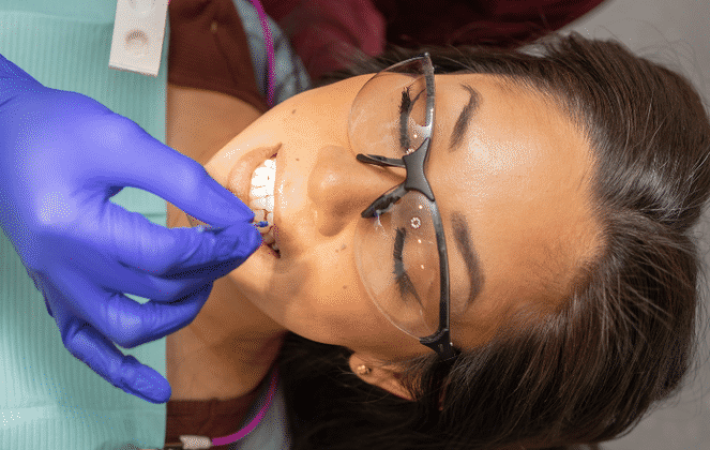 Article
Framework for Fiscal Impact Analysis of Managing Initial Caries Lesions with Noninvasive Therapies