Please create an account to view this recorded webinar.
Create an account
Creating an account is easy. Click the button below to fill out the registration form. Your request will be reviewed and an email confirming your account will be sent within one business day.
Login to your account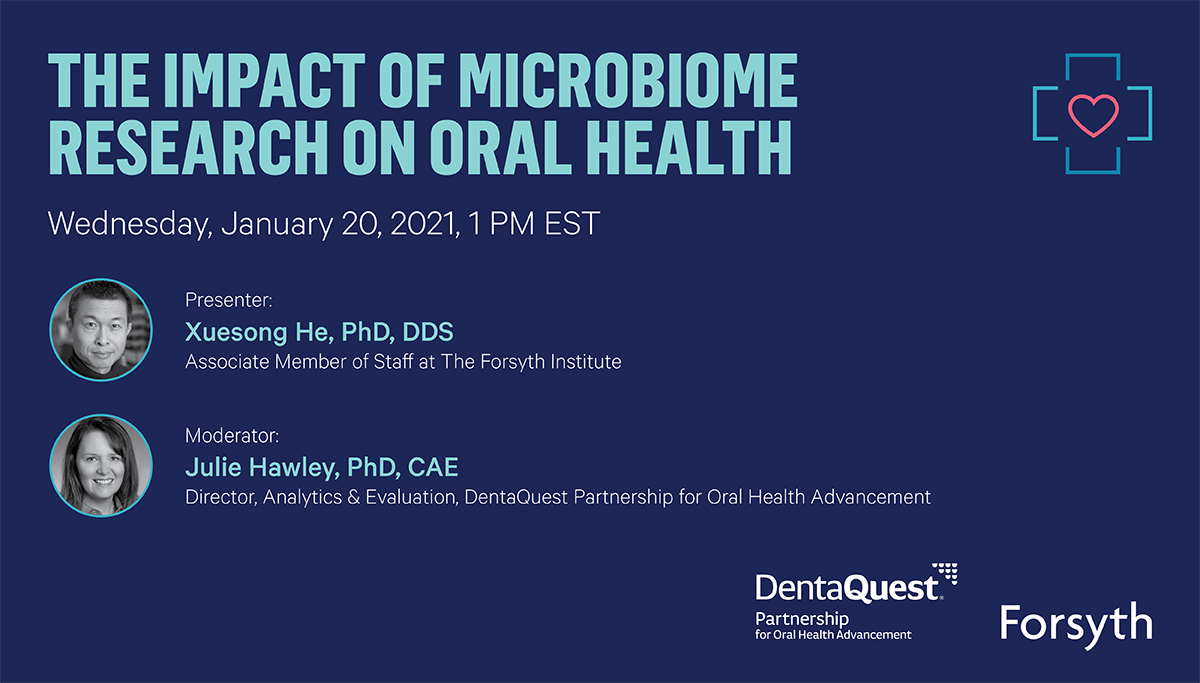 PowerPoint Slide Download
Brought to you by the DentaQuest Partnership and the Forsyth Institute
Oral microbiota is an important part of the human microbiota. Culture-independent sequencing methods have revealed remarkable diversity within the oral microbiome, which is composed of diverse conventional bacterial species, fungal and viral (bacteriophage) components, as well as recently identified nano-sized parasitic Candidate Phyla Radiation (CPR) organisms. Effective management of oral microbiome-related diseases calls for a more comprehensive understanding of the impact of the oral microbiota on host health and disease, which requires a holistic view of intra- and cross-kingdom interactions among members of the oral microbiome, as well as microbial-host interaction.
Learning Objectives:
Recognize that the human oral microbiome plays a critical role in human health and disease
Understand that dysbiosis of microbiome could lead to disease, local and/or systemic
Understand the remarkable diversity of oral microbiome, which goes beyond simply bacteria
Understand the importance of achieving a holistic understanding of the oral microbiome from an ecological perspective
Presenter:
Xuesong He, PhD, DDS, Associate Member of Staff at The Forsyth Institute
Moderator:
Julie Hawley, Ph.D., CAE, Director, Analytics & Evaluation, DentaQuest Partnership for Oral Health Advancement
Recording will be made available.