Enter your email to receive the CareQuest newsletter:
Community Oral Health Transformation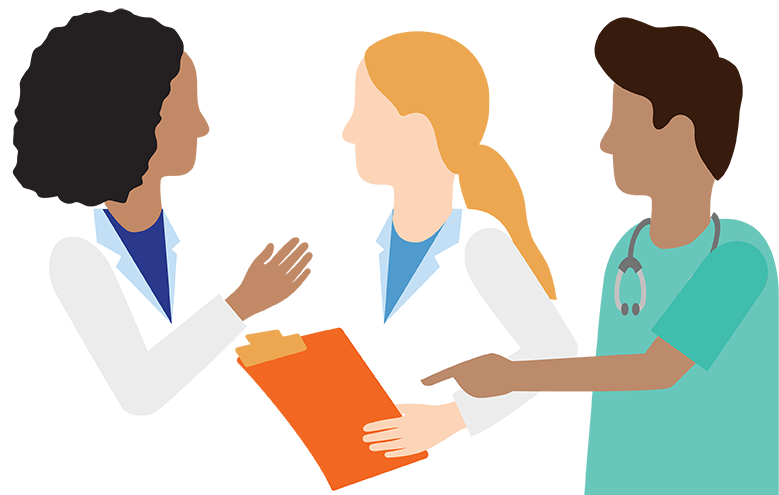 What Is Community Oral Health Transformation?
Community Oral Health Transformation is an initiative developed by CareQuest Institute. It provides a framework for safety net dental clinics to help transform oral health care delivery so that it is:
Accessible to everyone through innovations

―

like telehealth

―

that provide care to people who have been traditionally underserved.
Focused on prevention and minimally invasive care, including fluoride applications.
Integrated with medical care to treat the whole person, because oral health and systemic health are connected.
We collaborate with safety net dental clinics, supporting them with the tools and resources they need to incorporate the Three Domain Framework to transform the health of their communities. In states where the initiative has already been tested, participating clinics are achieving their goals to improve patient outcomes, improve experiences for both patients and providers, and lower health care costs.
System Transformation: A Three Domain Framework to Innovating Oral Health Care
Dental care delivery has traditionally focused on a drill-and-fill, fee-for-service model that has left many people without access to care. Our Three Domain Framework is a roadmap for a new model in dentistry that is more cost-effective, efficient, and equitable.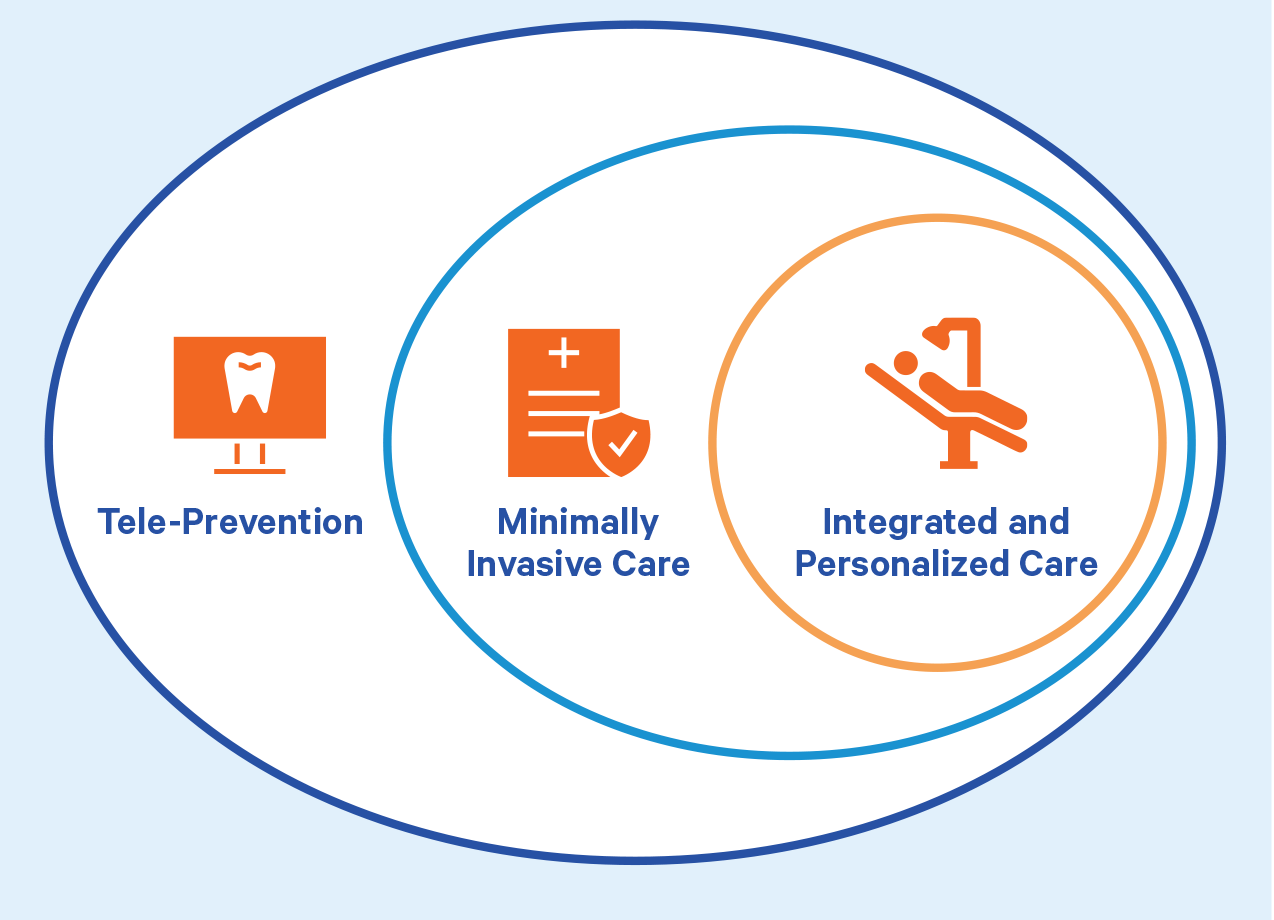 Partners & Progress
Massachusetts: Continuing Care During a Pandemic
CareQuest Institute created Community Oral Health Transformation during the COVID-19 pandemic to continue delivery of oral health care to patients of Federally Qualified Health Centers in Massachusetts. Lessons learned while implementing the program in Massachusetts made it clear that the principles of the Three Domain Framework could be the foundation for a new and better approach to oral health care.
Learn more about the experience and outcomes in Massachusetts
Ohio and Arizona: Preparing for Value-Based Payment Systems
In Ohio and Arizona, Community Oral Health Transformation expanded on knowledge learned in Massachusetts to increase adoption of the Three Domain Framework and prepare teams for a value-based payment system.
Following the initiative, participants reported positive outcomes including increased silver diamine fluoride (SDF) applications, increased completion of Caries Risk Assessments (CRAs), as well as heightened patient awareness, repurposed provider time, and more integrated workflow. A majority (84%) of participants said they felt confident in their knowledge about the clinical care components of oral health value-based care because of their participation.

North Carolina: A Value-Based Approach to Equitable Oral Health Care
In North Carolina, misallocations of workforce and care have caused widespread inequities in oral health care, particularly among rural and low-income populations. Dental care remains "carved out" of the state's value-based Medicaid transformation ― meaning it remains fee-for-service and disconnected from the system's emerging focus on whole-person care.
A partnership between the North Carolina Oral Health Collaborative, CareQuest Institute, and Blue Cross Blue Shield of North Carolina Foundation, the initiative is establishing a learning community of safety-net dental clinics to share best practices, support a network of champions for change management, and advance policy change.
Michigan: Building Confidence and Capacity in Value-Based Care
In Michigan, the Community Oral Health Transformation initiative will bring together executive and clinical leadership of three health centers to use their resources to deliver comprehensive patient care, inclusive of oral health, and increase confidence and capacity to engage in value-based care.
An initial assessment will identify opportunities and gaps in each clinic's readiness for value-based care. The learning community will then focus on developing sustainable business models that prioritize oral health, expanding patient engagement and community partnerships, and elevating the utilization of data and oral health measures.