Best Practices for Dental Clinics During the COVID-19 Pandemic
A collaboration to create a suite of resources aimed at addressing the critical elements necessary for clinics to safely reopen and operate during the COVID-19 pandemic.
CareQuest Institute and the Organization for Safety Asepsis and Prevention (OSAP) Best Practices for Dental Clinics
CareQuest Institute is lending its expertise to a taskforce of nationally recognized dental infection prevention and safety subject matter experts convened by OSAP.
What We Do
The task force has two aims:
Put current guidance and regulations from ADA, OSHA, and the CDC into a series of practical resources for dental care personnel.
Produce easy-to-understand, consumer-facing communications about new safety measures and what patients can expect when they go back to the dentist.
How We Do It
The taskforce will review and compile current ADA, ADHA, and CDC guidelines, as well as OSHA regulations. This information will include guidance on:
Infection Control
Personal Protection Equipment
Dental Hygiene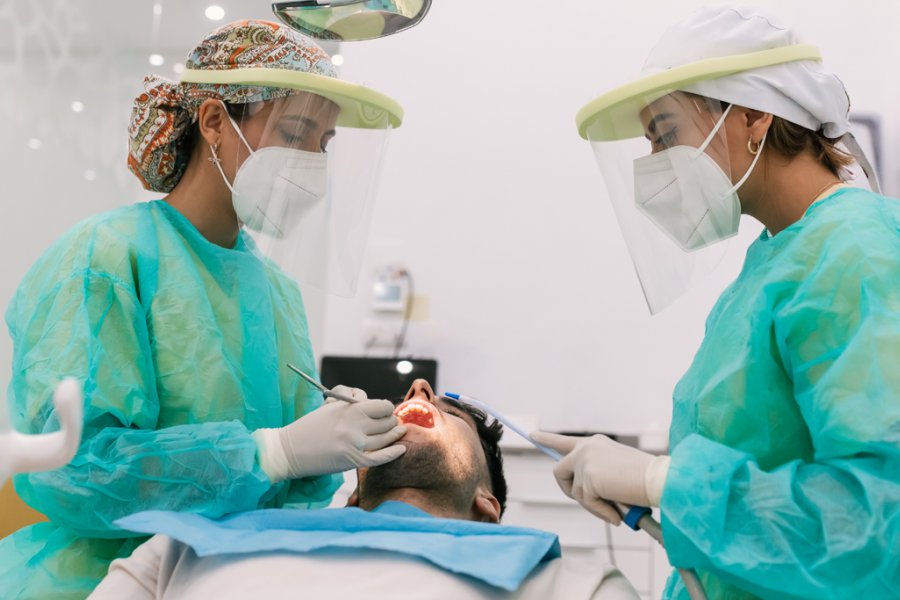 Best Practices and Tools for Infection Control in Dental Settings
Developed for dental clinicians and front office staff, this guide, which was updated in July 2021, includes a practical checklist and a resources/tools section. You'll also find a compilation of current regulations, guidance, and practice tips assembled by national and international dental infection prevention experts.
Resources for Patients During the Pandemic
These documents — easy-to-read guides and tools for patients to understand what to expect before, during, and after their dental appointment — were created to help patients make informed decisions about their oral health care during the COVID-19 pandemic.
Infection Prevention & Control Guide for School Sealant Programs During COVID-19
A guide for infection prevention and control in school settings is vital for providers, school administrators, and parents/guardians of students.
Best Practices for Reopening Dental Clinics: Evolving and Adapting
Listen to a recording of this joint webinar from CareQuest Institute and OSAP.
With guidance from the ADA, OSHA, CDC, and other dental associations, this webinar explores the best practices for reopening your dental practice.