Driving Change with Data, Analytics, and Evaluation
We're here to drive systems change. To do this, we create and disseminate actionable research, analytics, and evaluations that providers, policy makers, and advocates can use to improve the oral health care system and better inform policy and financing decisions. Our research is powered by state and national-level representative data sources, including health care claims data, integrated medical-dental databases, and surveys of health care experiences. By seeking out and analyzing these data sources, we uncover provocative trends in the oral health care delivery system that spur and support the development of evidenced-based, person-centered strategies for care and new, value-based financing models.
---
Current Research Projects and Collaborations
Research Report Series:
State of Oral Health Equity in America 2021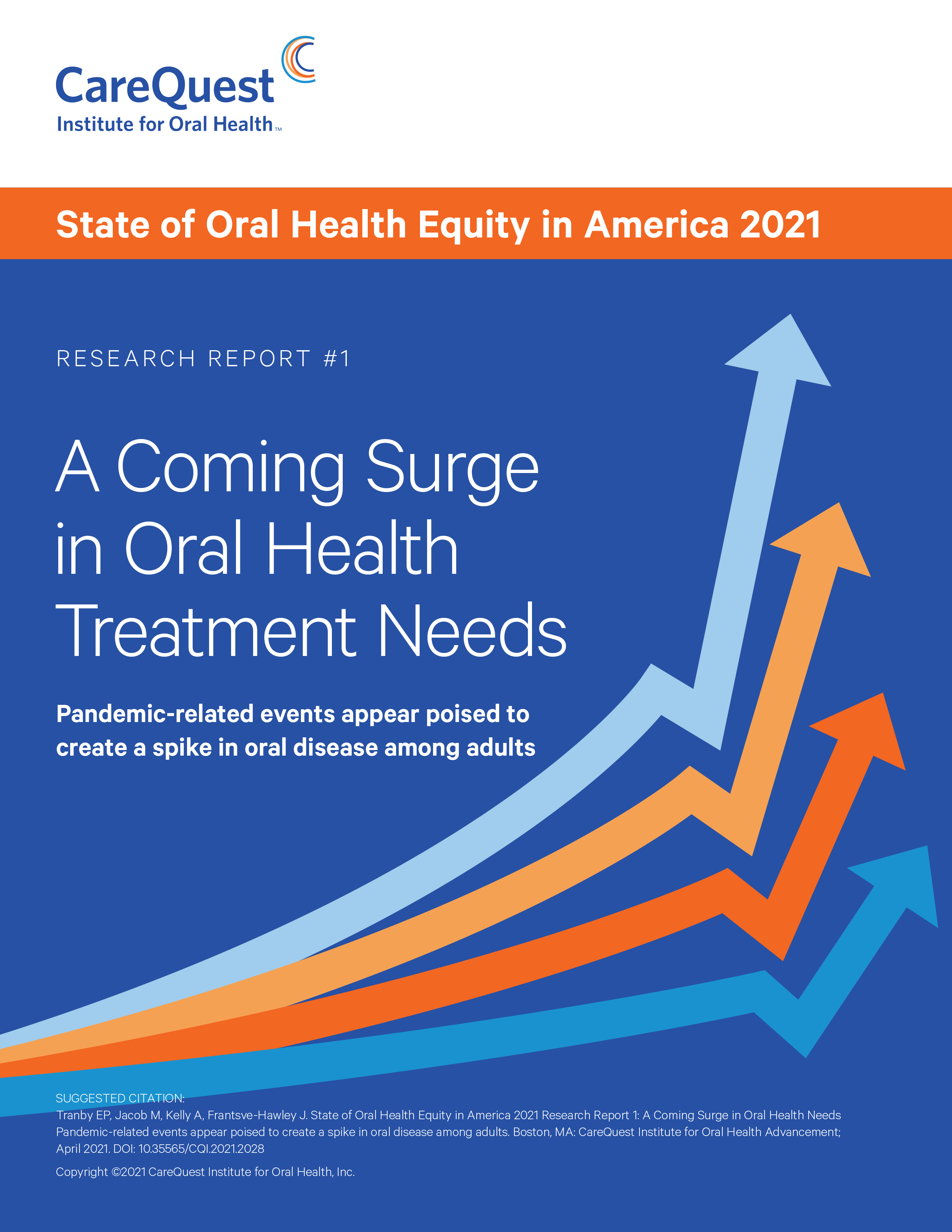 This report series was developed from findings of a nationally representative survey of consumer and patient attitudes, experiences, and behaviors on oral health.
Peer Reviewed Journal:
Survival of Silver Diamine Fluoride Among Patients Treated in Community Dental Clinics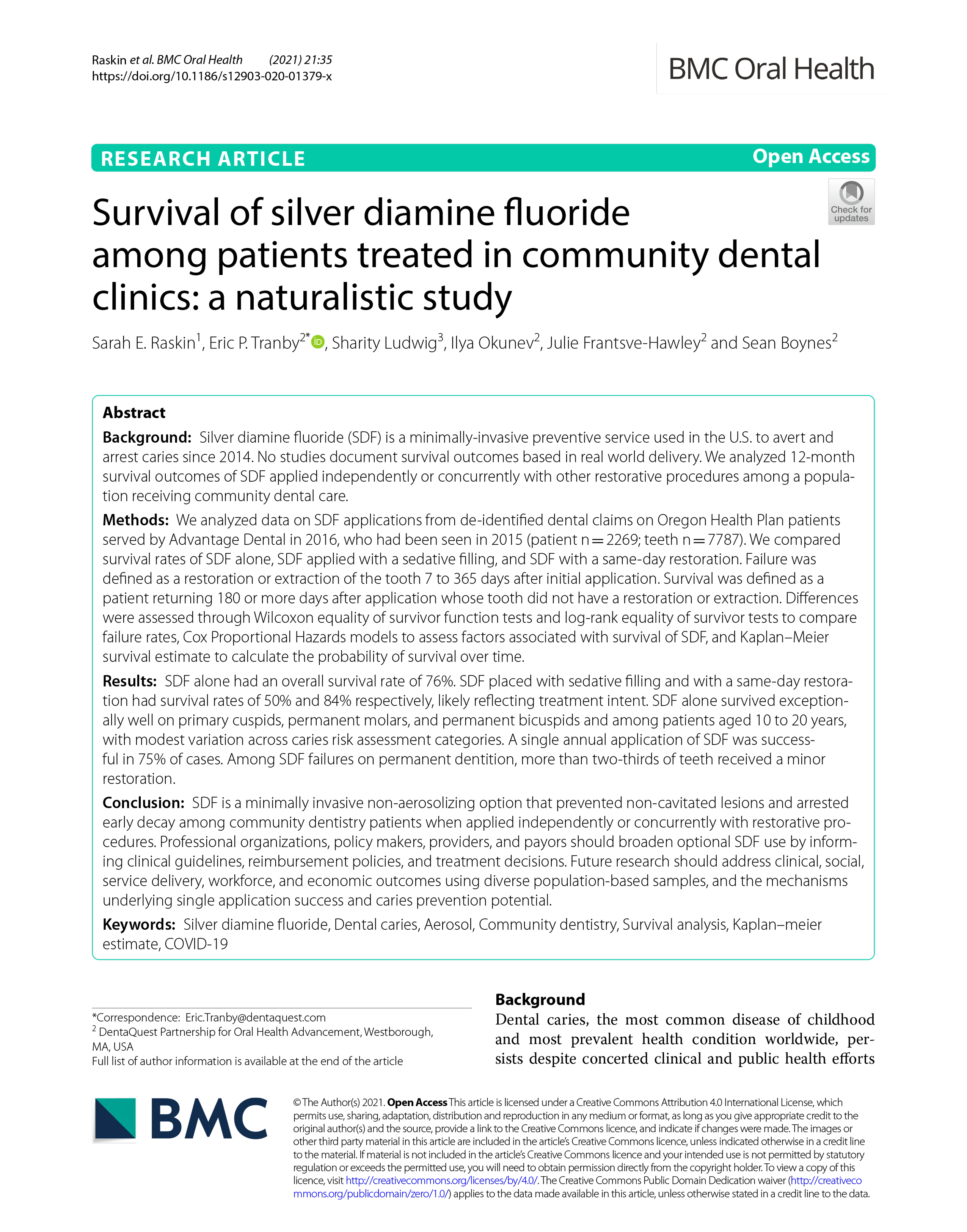 Published in BMC Oral Health, this research article analyzes 12-month survival outcomes of silver diamine fluoride (SDF) applied independently or concurrently with other restorative procedures among a population receiving community dental care.
Research Brief
Challenges in Implementing School-Based Oral Health Programs
CareQuest Institute and the Association of State and Territorial Dental Directors (ASTDD) surveyed state and territorial dental directors, and released a new report outlining the challenges COVID-19 has presented in providing and implementing SBOHPs.
---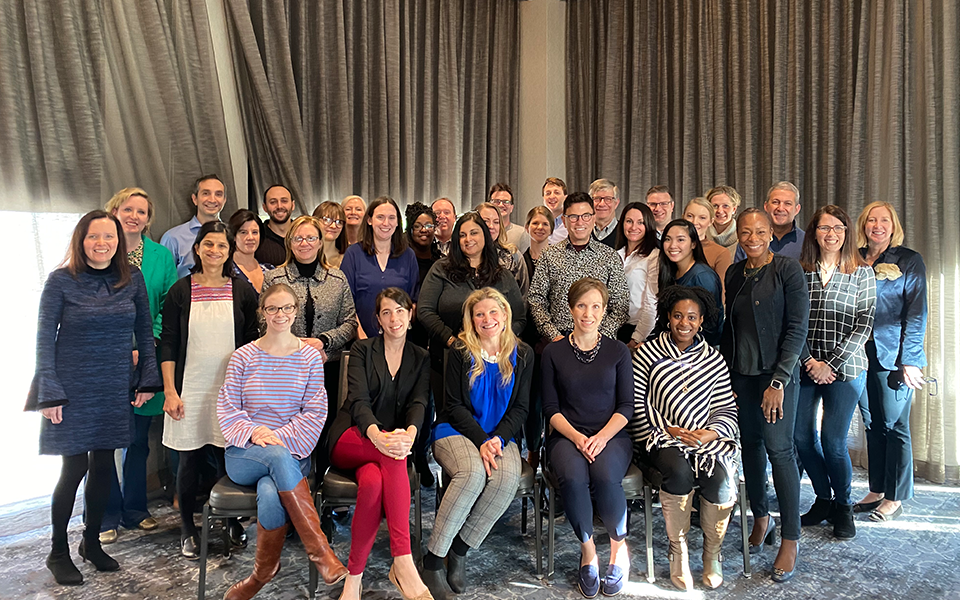 As the engine that powers our innovative research, the CareQuest Institute Analytics & Evaluation (A&E) team is focused on mining data and unearthing the insights that will advance care for all.