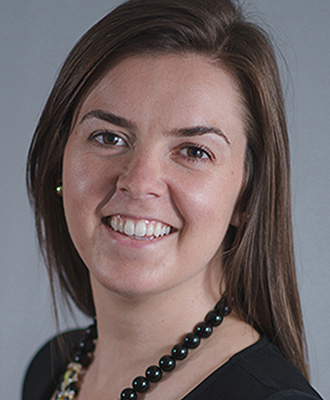 Kristin LaRoche
Vice President, Public Affairs
Kristin LaRoche serves as vice president of public affairs for CareQuest Institute for Oral Health. In this role, Kristin leads the development and implementation of the organization's advocacy agenda and external communications strategies to mobilize diverse coalitions, create pathways, and champion policies that lead to a more accessible, equitable, and integrated oral health system.
Prior to joining CareQuest Institute, Kristin held various government relations and communications roles for DentaQuest, an affiliate of the CareQuest Institute. Kristin also served in policy and advocacy roles for America's Essential Hospitals, a national public hospital trade association, during the passage of the Affordable Care Act.
Kristin serves on the boards of directors for the Massachusetts Health Council and Urbanity Dance and is a member of Boston Ballet's Young Partners. She earned a bachelor's degree in international relations and global public health from the Elliott School of International Affairs at The George Washington University.