August 23, 2023
Anid Naranjo, EDDA, a community dental health coordinator (CDHC) at Kids In Need of Dentistry (KIND), sees a lot of people in need of oral health care in Colorado. Sometimes, she can't believe her eyes.
"It was a young family that traveled through the jungle," says Naranjo. "It just broke my heart to see."
Naranjo was able to help the family get to a clinic and have a doctor look them over.
"Mom showed me her feet. No shoes. Just the clothing they had on," she says. "It was hard for them to get here. And that story is forever going to stay with me."
On top of that, Naranjo says the family was in desperate need of oral health care.
"One child had to have multiple teeth removed from abscesses," she adds, noting the child had to be sedated for the procedure.
Through KIND, and a helping hand with funding from CareQuest Institute, Naranjo was able to get that family access to the oral health care they needed and give them the tools to get back on their feet. But she knows there are so many other people in her community who continue to face barriers to accessing oral health care. The same is true in many communities — especially rural communities — across the US. CareQuest Institute's philanthropy work aims to change that, providing collaborative, capacity-building support to help organizations improve the health of their communities.
"It has been exciting to support KIND's strategic evolution to not only meet the urgent oral health care needs of their clients, but also to shift the way care is delivered and made accessible to those community members," says Christina Castle, the grants and program associate for CareQuest Institute.
Creating a Thriving Promotora Program
In the past two years, CareQuest Institute has provided two grants to KIND to help fund its promotora program.
"I think our first iteration of it went to the CDHC role, which is Anid's role, and she has developed this program and built it," says Ellie Burbee, the executive director of KIND. "Now we have another lead promotora alongside her. [Anid] has really been the driving force behind [the program]. It has just morphed into what it is today, and that's with CareQuest Institute's support."
Burbee describes the promotora program as a mentorship and apprenticeship program with the goal of producing a cohort of professional oral health care providers who are representative of the community KIND serves. Bilingual CDHCs like Naranjo provide services addressing social determinants of health.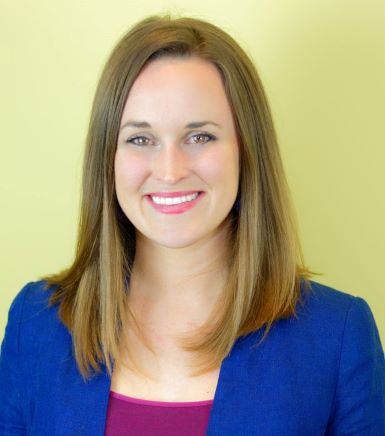 "It's about how we can provide opportunities for these community members to grow as leaders, and organically that benefits KIND," Burbee says. "We are learning when they learn. When they're empowered, we can provide more support and services. But really the focus is on empowering community members versus empowering KIND."
KIND doesn't receive federal and state funding for the promotora program, so Burbee says CareQuest Institute has provided a critical helping hand. The first grant CareQuest gave KIND for its promotora program was for $10,200; the second was for $137,500. That grant was made through the Oral Health Fund, with funds from CareQuest and vVARDIS.
"CareQuest has been a partner that has been willing to say, 'This seems right: We should be asking our communities to lead in their own solutions. To tell us what they need instead of telling them what they need,'" Burbee says.
Through that funding, Naranjo and other CDHCs can give community members the tools to be their own advocates, become stronger leaders in their communities, and even step into oral health career pathways.
"Empowering their families to make good decisions around oral health, to be able to have better access to oral health [is important]," Burbee says. "Whether it's increasing knowledge or increasing their confidence to speak up and share their needs so there's systematic change around oral health care — all these different things that have to be a bigger-picture change."
Drawing on the Power of Lived Experience
Change often starts in small ways, with dedicated individuals. That's true of Naranjo, too. For her, the work is personal: In addition to witnessing other people's struggles with accessing care, she has experienced them herself.
"I grew up in Colorado, but I was born in Mexico," she says. "A lot of families do not go to the dentist. They prefer to have food on their table than go to the dentist. So, it was a big thing when we came to the United States to know that we could go to the dentist and have our teeth fixed. My first dental appointment was when I was 15 years old."
The struggles Naranjo faced firsthand, her colleagues at KIND, and KIND's mission all drew her to the organization. KIND's mission is to increase the oral health and happiness of Colorado children in need by eliminating dental disease through treatment and education. KIND served about 8,800 children in 2022, providing more than $1 million in free or reduced cost dental treatments. Burbee says the organization is on pace to serve about 10,000 children in 2023.
"When a family is struggling with poverty or food insecurity or housing or mental health, those tend to be lifelong battles they may be fighting, unfortunately," Burbee says. "But it's really amazing that KIND does something that can change a kid's life in one day. It makes a difference. You can see a kid change just from a single dental procedure."
Focusing on Community-Led Solutions
Through its work, KIND aims to (1) improve perceptions of dentistry by embedding oral health as integral to a child's overall well-being, (2) increase health equity for youth in underserved communities through collaborative models of care, and (3) actively empower oral health advocacy in and by the communities KIND services through education.
Naranjo says the two largest barriers to care for people in the community are transportation and working hours.
"Two parents are trying to work, and they're not able to get their kids to appointments during those work hours, so it's after hours that they need appointments," Naranjo says. "It's hard for them. And then in a lot of the communities, only one parent drives. So, the parent that goes to work is the one that has the car, and the other one just has to wait and see when that person is available."
And the longer the parents wait to take the child to the dentist, the worse the oral health issue can become.
"I'm Hispanic, and the Hispanic community will wait until that tooth is ready to just explode before they try to get that kid to the dentist," Naranjo says. "There are home remedies that they use, so it kind of calms the tooth for a little while, but it's just making it worse, and they don't come in until last minute."
KIND wants to do more than help limit barriers to access. They want to give people in the community the tools to be able to do that themselves so that they can get help before it's too late.
"Ultimately, our goal with the promotora program is to build power within our served communities, to be part of a solution versus KIND providing treatment, treatment, treatment and never addressing the root cause of the problem we exist to solve," she says. "There needs to be community-led solutions."