Enter your email to receive the CareQuest newsletter:
April 3, 2023
By Kelly Schroeder, RDH, MS
Are you one of the dentists or dental hygienists who have a professional license in more than one state? If so, you are aware of the significant challenges and roadblocks of obtaining a professional license in another state — regardless of your education or experience.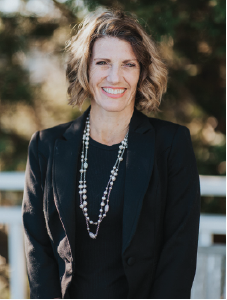 You, like Stephanie Clester, RDH, MA, may have a frustrating story to tell about wanting to gain additional licensure in another state.
"I had to find a patient in Indiana, fly him to Florida, pay for him to stay in a hotel, pay for his food and (incidentals), and pay for the testing and licensure," says Clester, a clinical content and support specialist at CareQuest Institute. "On Friday I could scale teeth in Indiana, but on Saturday, in Florida, I couldn't."
Clester is not alone.
Although states require Commission on Dental Accreditation (CODA) standards for education and standardized clinical and written board examinations, dentists and dental hygienists have not been allowed to practice across state borders without being licensed in that state. To gain a license in another state, a potential candidate (who already holds a dentist or dental hygiene license) must show proof of license, qualifying dental education, written board exam, clinical exam, and clinical hours worked in practice, then retake the clinical examination in the new state.
The result is often frustrated dentists and dental hygienists, especially those who live near state borders, are in the military, or are a military spouse. Meeting all the criteria — taking additional examinations, meeting additional continuing education requirements, and paying for another license — can be time-consuming and costly, which is contributing to a shortage across the industry. That reality can make it challenging to schedule patients, reducing access to preventive care that is critical to an individual's oral and overall health. At a time when we need to be expanding access for all, rules around license portability are taking us in the other direction.
Fortunately, there's progress on the portability front.
The Early Days of Licensure . . . and Stephanie's Adventures
Beyond standardized education, there has also been an increase of standardized testing across the United States to obtain dentist or dental hygiene licensure. The Northeast Regional Board of Dental Examiners (NERB) was founded in 1969 to create consistency with testing standards for dental and dental hygiene licensure exams. Initially, NERB consisted of eight states in the northeastern region of the United States. In 1976, as more states began to see the value of standardized testing for clinical exams, the Western Regional Examining Board (WREB) was created.
These two regional examining boards are now combined into one entity known as the Commission on Dental Competency Assessments (CDCA). This organization administers the ADEX dental and dental hygiene clinical licensure examinations and ensures standardized testing and proctoring for dental and dental hygiene licensure. Although there is consistency within states on dental and dental hygiene education requirements and licensure examinations, each state has its own dental examining board managing licensing logistics, creating a complicated process to gain licensure from other states.
Clester has experienced firsthand the challenges with gaining a dental hygiene license in other states. She began her dental hygiene journey in Indiana and, after completing her CODA-accredited dental hygiene education and passing a state board and clinical examination, became NERB certified. Being NERB certified meant she could gain licensure in one of the other seven NERB states without needing to retake the written or clinical licensure examinations.
Unfortunately, Clester was looking to gain licensure in Florida, which was not part of the NERB certification program. This meant she had to retake a clinical board examination in Florida even though she was a licensed and practicing dental hygienist in Indiana.
"When I completed the packet of information (to take the clinical examination in Florida) and began to write the check to pay for the clinical board, they wanted it made out to the NERB," she said.
Feeling a sense of hope that she might not need to take the clinical examination, Clester contacted the Florida dental examining board to tell them that she was NERB certified and would like clarification about retaking the clinical examination. Their response was that they were not a NERB state, but NERB did proctor their clinical examination. In other words, Florida did not want to use the NERB testing standards when they were administered in Indiana, but they did want to use the NERB testing standards when they were administered in Florida.
In 2017, Clester moved to Nevada to accept a teaching position. Although she would not need to retake the clinical examination — because Nevada has a restricted dental hygiene educator's license — she still needed to show proof that she had passed a written board examination and clinical examinations (even with current licenses from Indiana and Florida) and proof that she indeed had an instructor position in a dental hygiene school. Clester soon found out that the restricted educator license that did not allow her to practice outside of a school setting was creating barriers to her students' education and prevented them from experiencing volunteer opportunities off campus. Even though Clester was licensed in two states and had been a dental hygiene educator for more than four years, she would have to take a third clinical exam if she wanted an unrestricted license in Nevada.
"And Nevada did not recognize NERB certification," she says. "I was teaching students on how to become a dental hygienist, but I had to go through this to get a full license. I was shoulder to shoulder with a recent graduate doing my clinical exam."
After the challenges faced with obtaining each license, Clester keeps all three of them active and manages their individual requirements.
"They all have different requirements for continuing education, so managing that can be challenging," she says. "All of these renew on different months but in the same year. I usually end up with 50 CE hours just to make sure I am fulfilling each state's requirements and my own professional development."
Creating a Dentist and Dental Hygienist Compact
Since November 2020, the American Dental Association (ADA) and the American Dental Hygienists' Association (ADHA) have been collaborating with the Council of State Governments through funding from the Department of Defense to create an interstate licensure compact to allow licensed dentists and dental hygienists in good standing to work in states that have adopted the compact. Working groups have dedicated significant time and collaborative effort into creating a compact that spells out the compact's objectives, goals, and limitations and is strict enough to uphold oral health professionalism and optimal patient care across states yet flexible enough to allow for transformational oral health care delivery over time and individual state nuances.
Matt Crespin, MPH, RDH, executive director of Children's Health Alliance of Wisconsin and a past president of ADHA, was part of the technical advisory group convened by CSG. This group was made up of representatives from ADA and ADHA, state regulators, representatives from testing agencies, and dental/dental hygiene educators.
"I don't see there being a lot of hurdles or opposition in getting this legislation passed," he says. "However, some states have never passed other health professional licensure compacts, so this may not pass in all 50 states."
For example, legislators have introduced compacts for nurses, physical therapists, occupational therapists, and physician assistants, but not all states have adopted them.
"Each state has to pass this legislation and it has to become part of state law," Crespin says.
For that to happen with the dentist and dental hygienist compact, each state needs to have an oral health champion in the form of a legislator who understands the need and who will introduce the bill to lawmakers.
Several states have officially introduced the legislation, including Washington, Iowa, Ohio, Texas, and Tennessee. In Wisconsin, Senator Mary Felzkowski, who has been an oral health champion for residents, is expected to introduce the dental and dental hygienist licensure compact during the upcoming spring session.
The National Center for Interstate Compacts has published model legislation on the Dentist and Dental Hygienist Compact webpage. To keep the integrity of the compact, states cannot make substantive changes to the model language.
Crespin added that a minimum of seven states need to approve legislation for the compact commission to become fully operational and compact privileges to be granted. The compact commission is an agency that will include a designee from each participating state's licensing board. This is the agency that will review licensure credentials and grant compact privileges.
What Happens Next? What Can I Do?
If states pass compact legislation, dentists and dental hygienists will still have to go through a process to obtain a compact privilege in another state. States, of course, want to make sure that their citizens will receive top-notch care.
Requirements include:
The state in which the dental professional is looking to gain compact privileges must have adopted legislation accepting the compact using the model language.
Dentists and dental hygienists need to apply to the compact commission for compact privileges in a specific compact state.
Dentists and dental hygienists must be in good standing in their licensed state.
The compact privilege is to practice general dentistry or general dental hygiene. Advanced licensure or certifications will not transfer to another state but may be obtained through traditional means.
Dentists and dental hygienists must consent to a background check.
Dentists and dental hygienists must understand the state statutes and scope of practice limitations for the compact state and pass a jurisprudence exam for that state.
Dentists and dental hygienists must pay compact and state-associated fees for compact privilege.
The compact state will be notified of a dentist or dental hygienist gaining compact privilege in their state.
If a complaint is filed against a compact privilege recipient in a compact state, the license state will be notified.
Those who are in the military or have a spouse who is in the military may not be required to pay the compact privilege's associated fees.
To find out what is happening in your state, you can contact your state's professional dental or dental hygiene associations, oral health coalition, or your local representative or senator. If you would like to have a voice in the legislative process, you can contact your legislative representatives directly. When you call or email, simply state your name, your profession, and ask them if they are aware of the Dental and Dental Hygiene licensure compact. If the answer is "yes," you can ask if they are in support. If the answer is "no," you can ask if they would like to learn more about it.
Either way, you can offer yourself as a resource to learn more about oral health professions and how to improve access to dental care for individuals in your community.