November 14, 2022
Most Americans may assume that thanks to their sacrifices, veterans have unfettered access to comprehensive health services. But that's not the case, as Sarah A. Sherman learned when she became Director of Strategic Partnerships at the Maine Bureau of Veterans' Services (MBVS). The agency advocates for veterans and their families.
"Roughly 90% of veterans nationwide don't receive their dental care from the Veterans Administration (VA)," Sherman explained. "These men and women put their lives on the line and they can't even get their teeth cleaned — an effective preventative care measure."
Unless they were prisoners of war, or they have a disability or a 100% service-connected pre-existing dental condition, many veterans don't qualify for dental care from the VA. Medicare only pays for certain dental services provided in a hospital, and   Medicaid provides limited or no adult dental benefits in several states. In Maine, access to MaineCare dental services for low-income adults was just expanded on July 1, 2022.
 This hurts veterans' health. Veterans have greater rates of tooth decay and gum disease than their civilian peers. They're also more likely than non-veterans to have diabetes and hypertension, which dental disease can make harder and more expensive to manage.
Since joining MBVS four years ago, Sherman has made progress expanding veterans' access to care, particularly in rural communities. She conducted a needs assessment in 2020 just as the COVID-19 pandemic hit. Reaching people to interview by phone was one bright spot amid the tragedy. ("Everyone was home that I wanted to interview," Sherman said.)
The assessment culminated in the robust report Oral Health Access for Veterans in Maine and led to the formation of a statewide, grant-funded network of dental providers now serving veterans, the Maine Veterans' Dental Network.
Sherman will talk more about that work as a panelist on the CareQuest Institute and American Institute of Dental Public Health's (AIDPH) Rural ECHO webinar, "Supporting the Oral Health and Wellbeing of Rural Veterans," on November 30.
You bring a unique background to your role. Are there lessons from previous work that spurred your interest in oral health?
Prior to joining the Bureau, I worked as a domestic violence legal advocate. Many of my clients had experienced physical violence that caused broken teeth, and they would keep a hand over their mouth as they told me their stories. This experience raised my initial awareness about the lack of access to dental care in our state.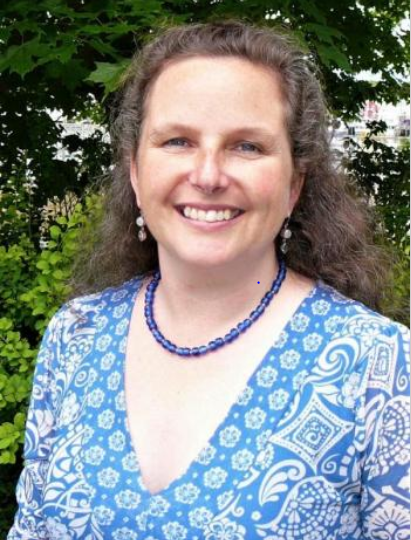 MBVS's report, Oral Health Access for Veterans in Maine, surfaced veterans' deep need for better access to dental care. What barriers are confronting veterans today?
Nationally, there are several barriers confronting veterans. Some are due to VA policy, including not being 100% service-connected to the VA (meaning their military service didn't cause or aggravate a health condition) or not meeting the VA's Class I-VI qualifications (rules assigning veterans to different priority levels for care).
Other national barriers include providers' dental school debt, the challenge of recruiting dentists to practice in rural areas, and providers' enrollment in the VA's Community Care Network.
What about hurdles unique to Maine veterans, including in rural communities?
State barriers to oral health care include cost, transportation, and, relatedly, the distance someone may need to drive to receive care. Veterans may also have challenges getting care if they reside in a Veterans Home or private nursing home.
Other barriers include a shortage of dentists in Maine and the financial struggles of nonprofit dental clinics.
You developed the Maine Veterans' Dental Network, a program in partnership with Northeast Delta Dental that's starting to address some of these challenges. How did it get started?
In 2020, as part of the needs assessment, I interviewed Northeast Delta Dental's CEO Tom Raffio and Chief Dental Officer and Vice President of Professional Relations Dr. Mitch Couret, DDS. Two months after we published the Oral Health Access report, they offered us a $35,000 grant to start a dental pilot project.
That happened quickly! Did it take long to coordinate the program itself?
Four months later, the Maine Veterans' Dental Network (MVDN) was formed. Its goal is to provide dental care to veterans who otherwise can't afford it and don't have dental insurance. I started it as a one-woman show, but recently welcomed a new colleague, April Bretton. Together, we manage the program for the entire state.
How does MVDN work?
We partner with nonprofit dental clinics, dental teaching schools, and Federally Qualified Health Centers. By May 2021, we had created a network of 15 dental clinics and started connecting veterans to them. In 2021, Northeast Delta Dental's Board voted to increase our grant to $100,000 and we added seven more dental clinics to the network.
What impact is the program having so far?
In 2021, we received 428 requests for care, and more than half, 281 veterans, qualified for the program. In 2022, we received 870 requests for dental care. The number served will be determined by year's end.
Have veterans shared that it's making a difference for them?
Veteran James Barret is one example of our success. In this feedback, he described his MVDN experience, sharing how we helped him overcome the barriers he faced:
"I had x-rays and they took care of my two bad teeth that needed fillings. Then the dentist told me that I had a third, and she would schedule me back in to get it taken care of. I explained that transportation is a problem for me, and she announced, 'Well, let's do it right now,' and she did. Please thank their staff for taking such excellent care of me. I really appreciate it."
What are some unresolved challenges you're seeing for veterans in the state?
The largest unresolved challenges in Maine include finding additional funding sources and the lack of oral health professionals serving Native American dental clinics.
First, the MVDN cannot solely depend on one grant funder. Second, Native American members from Maine's Wabanaki communities (including the Mi'kmaq, Maliseet, Passamaquoddy, Abenaki, and Penobscot Nation) have served in every conflict since the Revolutionary War. When our report was published in 2020, some of their communities could only offer dental services part-time. Others lacked oral health providers to run their clinics.
How about beyond Maine? Could this improve equitable access to quality dental care in other states? The MVDN model works, and I would like to see it expanded to every state. It received the VA's 2022 Abraham Lincoln Pillar of Excellence Award. MBVS also recently presented Maine's model to the National Association of State Directors of Veterans Affairs. It was very well received. Why not use Veterans' Services to create efficient, cost-effective veterans' dental programs nationwide?
Do you have suggestions for policymakers at the federal level?
For policymakers, I hope they increase incentives and loan forgiveness programs for dentists and hygienists to practice in rural areas. Until there is cooperation in Congress on this issue, many challenges will not improve.
Congress can also improve connection to the VA's Community Care Network, and help the VA expand dental services, by working to pass S.3017, the Veterans Dental Care Eligibility Expansion and Enhancement Act.
Lastly, what do you plan to share with participants during the AIDPH-CareQuest Institute webinar on November 30?
I will share about the difficulties confronting Maine's Native American communities. They are having challenges finding dentists and hygienists to keep their dental clinics open in some of the most rural parts of our state.
Editor's Note: Hear more from Sherman on the AIDPH/CareQuest Rural ECHO webinar, "Supporting the Oral Health and Wellbeing of Rural Veterans," on November 30.