September 16, 2021
As part of the Dental Data Exchange Project, CareQuest Institute for Oral Health helped develop the first implementation guides to help bridge the communication gap between primary care and oral health care. National partners and thought leaders collaborated on the guides, which include critical information for electronic dental health information (EHI) coordination.
These new publications, formally known as the HL7® CDA® R2 Implementation Guide: Dental Data Exchange, Release 1, STU 1 - US Realm and the HL7 FHIR® Implementation Guide: Dental Data Exchange, Release 1 - US Realm, are designed to facilitate care coordination and create best practices for the electronic exchange of patient data between dental and medical professionals — something that has been clunky, at best, and nonexistent, at worst, up to this point.
What does all of this mean for the way oral health is delivered? How will this help providers in their daily work? And, most importantly, how will it benefit patients? Rebekah Fiehn, care coordination and interoperability manager at CareQuest Institute for Oral Health, helps explain why all of this is a big step forward for medical-dental integration and the oral health industry.
In a nutshell, what are these publications?
These standards provide a framework for the sharing of electronic health information between software applications. The overarching goal is to make sure that the right people get the right information at the right time to provide the best care possible. The Dental Exchange standards were created to address how health information should be exchanged between dental providers and others when a referral is needed. CareQuest Institute participated in a consensus-based process where industry leaders and stakeholders worked together to provide guidance and best practices for referrals and consults, which were then developed into technical standards and corresponding implementation guides.
Why are these standards important?
Health care is essentially an environment of independent, complex, and distributed systems. In terms of health information technology, each individual point of care can be a complex web of independent technologies. That means communication and coordination of care between oral health and other health care disciplines are disrupted by the inability of health information systems to meaningfully collect, interpret, and share data — something that becomes evident when a transition of care or coordination of care is needed.
In many clinics, for example, providers must rely on antiquated information technology systems and manual processes for extracting and sending patient information to other providers or clinic systems. Through the implementation of the Dental Exchange standard, we will be able to improve the overall coordination and delivery of health care because providers will be able to share data regardless of systems or applications.
How will they change daily life for providers?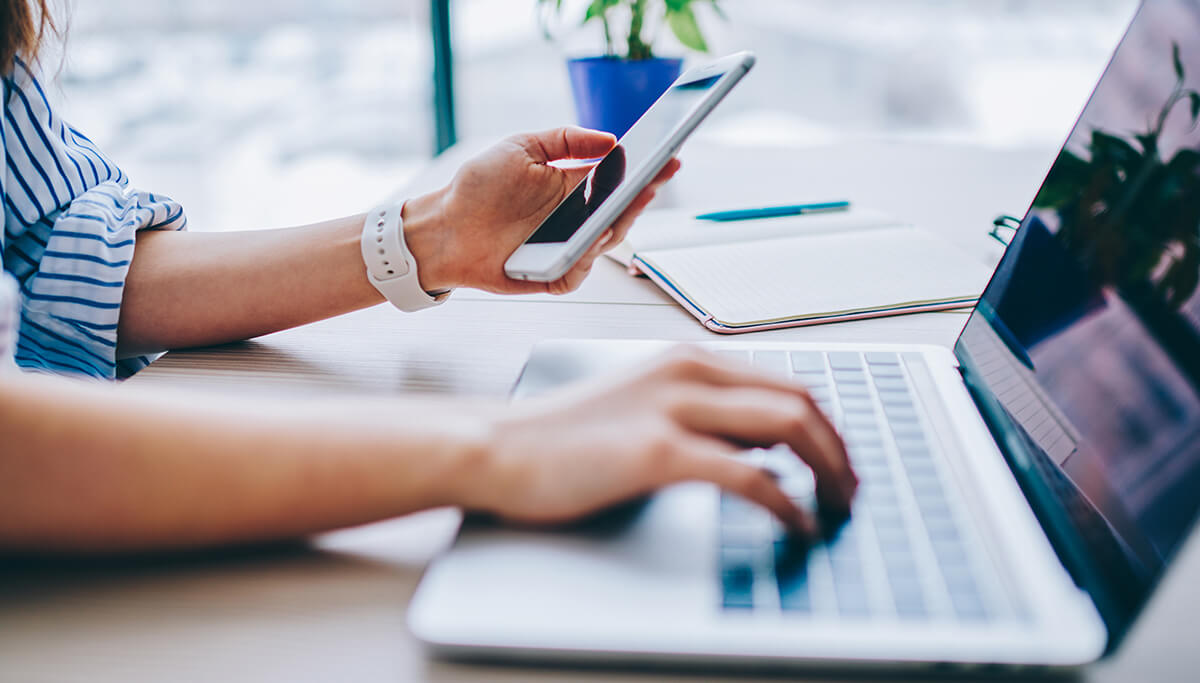 While the change won't be immediate, when implemented, these standards will ensure that providers are able to find, send, receive, and integrate the essential information they need to provide the best care possible. Providers will have near-immediate access to health information they need to deliver care. This type of robust information access can:
Reduce patient risk
Increase the relevance and the accuracy of information that providers receive from external sources or that they send to external sources
Help build better relationships between health care providers and health care organizations
Lead to a reduction in duplicated referrals and referral processing time
Make closed-loop referrals possible for dental providers
What can happen when these standards are implemented that can't happen now?
Implementation of these standards will open up opportunities for improvement and can ease the burden of care coordination, which is important as we consider the transition from traditional dentistry to a model of care that focuses on the individual, promotes care coordination, and disease management. In other words, a model that is based in value. These standards can help facilitate care coordination, making sure that providers have a clear picture of a patient's health and can make the right clinical decisions in collaboration with the patient in the chair.
How will patients benefit from these changes?
These standards will help ensure that every provider has the same accurate and updated information about a patient. Timely access to patient information is vital during patient care, especially for patients who see multiple specialists, those who might be receiving treatment in emergency settings, and those making transitions between care settings. Patients already experience the benefit of standardized electronic health information exchange in most medical settings, where, for example, primary care provider may make a referral for lab work, imaging, or to a specialist. Those orders and referrals are largely sent electronically to the receiving practice.
In dentistry, many referrals are handed to the patients to manage themselves or information is sent by email or fax to a specialty provider. These types of referrals are often missing vital health information, including previous imaging, and other relevant clinical data. And that can lead to errors and unnecessary procedures or tests. And often a referral to or from a dentist has limited ability to be tracked, which means providers don't know the outcome of treatments or if the patient ever received care.
Why hasn't dentistry had standards like these until now?
It's complicated and there are many factors, but one of the major limitations for information exchange standards in dentistry is the limited use and slow adoption of electronic health records by the industry in general. It wasn't until about 2017 that a majority of dentists even had electronic health records that were utilized in practice. In medicine, a lot of innovation and progress came from initiatives like the meaningful use incentives that encourage providers to adopt certified health information technology software and to participate in programs at the state and regional levels. Dentistry is now in a position where we are playing catch up and trying to integrate ourselves into the medical system.
What role did CareQuest Institute play in all of this?
During our work on the MORE Care Initiative, we identified a need for improved communication and coordination of care between oral health providers and other health care disciplines. However, limitations in health information systems to meaningfully share data limited our ability to create successful interprofessional oral health networks. In early 2019, we joined the Dental Data Exchange Project, which was convened under the auspices of the HL7® Payer/Provider Workgroup. This Project included representatives from the Department of Defense, the American Dental Association (ADA), Federal Electronic Health Record Modernization (FEHRM) Program Office, and other stakeholders who also recognized the need for standardized information exchange. CareQuest Institute participated as subject-matter experts in medical-dental integration and care coordination.
What happens next? What's the timeline for implementation/change?
Now that the standard and implementation guides are published, we are moving into a testing and implementation phase. We are seeking out clinical partners who are interested in being early adopters to help them implement the standard within their systems. During this implementation phase, we plan to work with clinics to establish processes for exchanging electronic referrals and consult notes. Our goal is to ensure that the information included within these standards are what providers need, and that changes to referral systems lead to improved outcomes.
And our work on electronic health information exchange will continue under the MORE Care and COrHT Initiatives, as well as in partnerships with state organizations and partners who wish to explore additional opportunities for health data exchange to improve population health and quality measurement. The goal of this care coordination and interoperability work is to develop strategies and evidence to improve the clinical application of oral health care coordination.
Right now, providers can get involved by reaching out to their software vendors and asking about their plans to adopt and implement the standards. The more these vendors and developers hear from their customers that this type of information exchange is needed, the more likely they are to begin to offer it in their product packages.