December 13, 2021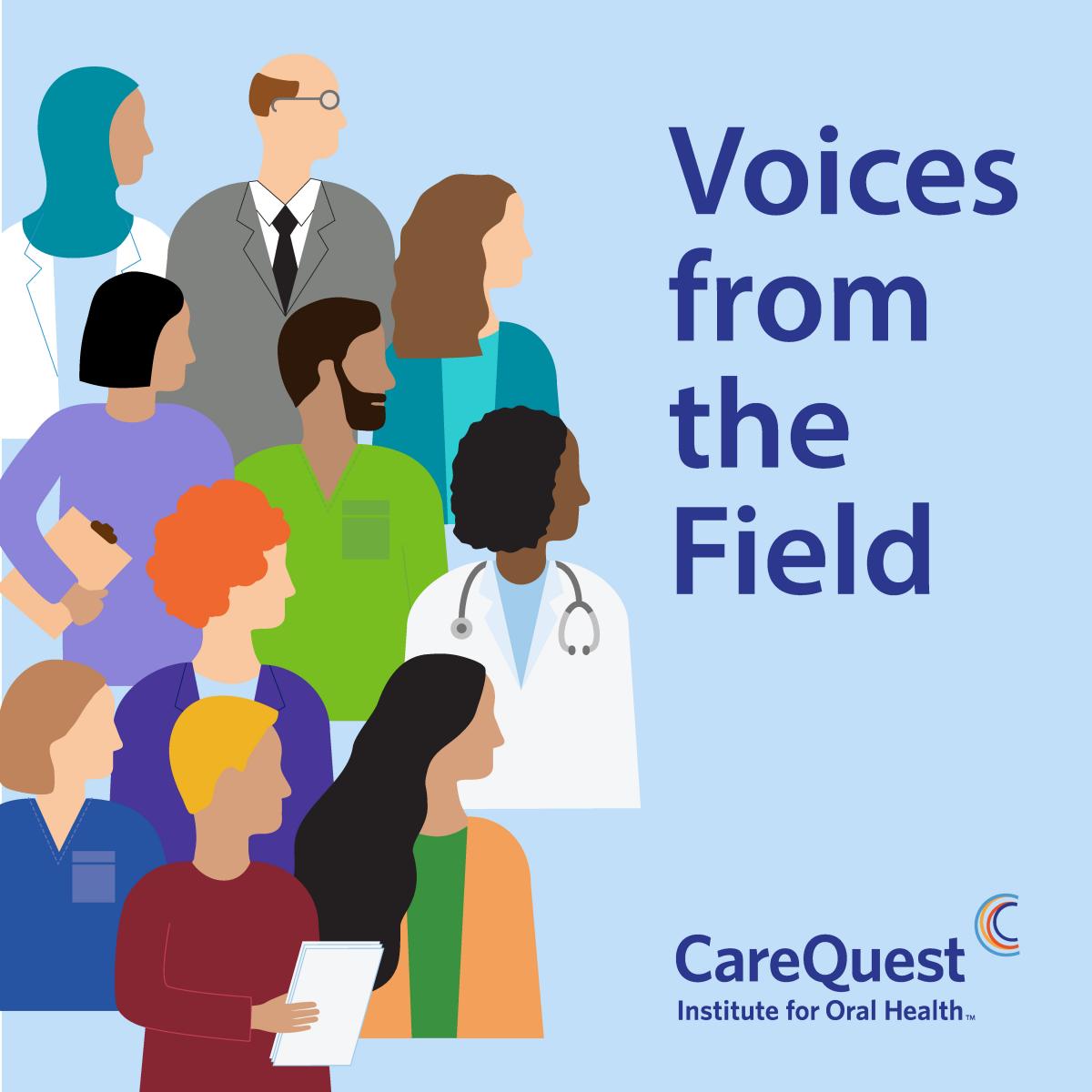 Scott Howell, DMD, MPH, is an associate professor and director of public health dentistry and teledentistry at A.T. Still University-Arizona School of Dentistry & Oral Health (ATSU-ASDOH). He is a fellow in George Washington University's Atlantic Fellows for Health Equity program, which he will complete in 2022.
Prior to dental school, Dr. Howell worked in portable dentistry as a dental assistant in Michigan, going to long-term care facilities, detention centers, and inner-city schools. After residency, including one year at the Swedish Medical Center GPR in Seattle treating patients with complex medical conditions and special needs, he returned to ATSU-ASDOH to develop a teledentistry program. He has spoken on teledentistry at state, national, and international levels, written extensively on the subject, and has advocated for changes in teledentistry policy and laws in his home state of Arizona. He's presenting on the topic in a CareQuest Institute-Association of State and Territorial Dental Directors webinar — "Best Practices for Teledentistry Today and in the Future" — on December 16.
In short, Dr. Howell knows teledentistry. And as he prepared for the webinar, he shared some insights on why teledentistry isn't a fad, offered advice for organizations just getting started on a program, and discussed potential innovations the industry could see in the coming years.
How did you first get interested in telehealth? What about it appealed to you?
When I was hired at A.T. Still University in October of 2015 — as an HRSA-funded position — I was asked to expand our interprofessional education curriculum and develop a new teledentistry curriculum with a hygienist. I had no clue what teledentistry meant. The night before my interview, I was looking up articles related to the topic. A lot of what I saw was coming from Dr. Paul Glassman, who I endearingly refer to as the godfather of teledentistry.
Dr. Glassman has paved tremendous pathways for all of us to be able to use teledentistry within our communities. What was so intriguing to me about it was that it was closely connected to my roots in mobile dentistry, but it brought a new technological aspect that I hadn't seen before.
Can you tell us a little about working in portable dentistry in Michigan? How did the experience of going to long-term care facilities, detention centers, and inner-city schools shape your future?
My father started a portable dentistry company in Michigan when I was in middle school, but it wasn't until my second year of college that I even explored the idea of becoming a dentist. I worked for his company for a summer in the office doing billing and paperwork, and then went into the field to see dentists working in a nursing home and in a school a couple of times. I was hooked from the moment I saw what they were doing and how they were able to help people.
After graduating from college, I came back to the company in 2008 and spent the next two years driving up to 2.5 hours one way to get to some of the most rural communities in Michigan and working with some of the most amazing dentists and dental assistants. The entire experience taught me that we don't have to do dentistry the way we've always been doing it. And to this day, as an educator, it is so important to me that I teach my students to challenge the status quo, which is exactly what I learned to do working in mobile dentistry.
How has the COVID-19 pandemic changed teledentistry?
It brought a lot of awareness to teledentistry, but I think it also created a lot of misconceptions. When clinics and offices closed and still wanted to be able to help their patients, a lot of people turned to teledentistry. From community health centers to private practices to academic institutions, everyone was looking for a way to connect with their patients. For a lot of providers who didn't know anything about teledentistry up to this point, many only knew about the direct-to-patient videoconferencing that was becoming more prevalent during the pandemic. What they didn't realize is that there had been several decades of teledentistry use cases that didn't utilize this type of approach.
About a year into the pandemic, I started seeing articles come out about teledentistry being a fad and that it won't be necessary after the pandemic. I think this is a huge misconception and one we continue to work to correct. But the good news is that a lot more people are talking about teledentistry and exploring how they can use it within their own clinics.
What are one or two misconceptions providers have about teledentistry?
As I mentioned above, one of the misconceptions is that teledentistry is a fad, and another is that it is only for low-income communities. Teledentistry has been around since the mid-1990s, and telemedicine has been around since the early 1900s. The fact that it wasn't until the pandemic that a lot of oral health providers even heard of teledentistry doesn't make it a fad.
I think it's also important to recognize that any provider in any clinic can use it for any patient. The numerous ways we can use technology isn't limited to just those living in poverty or to just those with smartphones. A thorough assessment of the clinic's needs and the patient population's needs will provide answers to how teledentistry could benefit a particular community. I've used it to connect with a hygienist working in a detention center, and I've used it to save patients four-hour, one-way trips to the clinic for a quick post-op visit or treatment plan presentation. These patients I work with don't benefit from teledentistry because they are low-income or high-income; they benefit from teledentistry because we recognized an important need for the patients in our clinic and in our communities.
What advice would you give to an organization that is trying to set up a teledentistry program today?
It is so important to assess why you think you want to use teledentistry. There is a particular document from the American Medical Association called Telehealth Implementation Playbook that might be helpful for those considering using teledentistry. The very first section is all about the "pre-game," and the first step is identifying a need. If there is no true need to use technology to connect with patients, then a lot of time will be wasted setting up a teledentistry plan.
What role do you think teledentistry will play in the future of oral health?
I graduated from dental school in 2014 and, like most dentists at the time, didn't know anything about teledentistry. But here it is in 2021, and I'm seeing dental school applicants write about it in their applications. In just a few years, we have seen an explosion of interest in the role of technology in making health care more accessible. Personally, I've had half a dozen telemedicine appointments since the start of 2020. I don't think the general concepts will change, but the sheer number of people who use teledentistry — both patients and providers — is going to continue to grow.
As the technology we use becomes more advanced, how we use that technology will change, too. I wouldn't be surprised to see AI-assisted diagnosis be more prevalent (there are already some companies working on this), and I also think image quality is going to improve, which will aid in our assessments of patients and conditions they present with. I think we will also see more opportunities for patients to collect their own clinical records (under the guidance of an oral health professional) and submit those records for review. We definitely need more research in this area—it's probably one of the biggest gaps in the teledentistry literature right now—but there are already some promising outcomes from studies that have explored patient-collected data and the accuracy of those data as it relates to the oral health provider's findings.
Editor's Note: To hear more from Scott, register for the upcoming webinar, Best Practices for Teledentistry Today and in the Future.